Apple and Samsung appear to have once and for all settled their years-long smartphone patents squabble.
The two sides mercifully signaled a truce this week in a filing to the US Northern District Court of Lucy Koh, the US district court judge unfortunate enough to have presided over the entire seven-year legal ordeal.
"Plaintiff Apple Inc. and defendants Samsung Electronics Co., Ltd., Samsung Electronics America, Inc., and Samsung Telecommunications America, LLC would like to inform the court that they have agreed to drop and settle their remaining claims and counterclaims in this matter," the filing [PDF] read.
The settlement asks that all claims in the case be dismissed with prejudice, meaning they could not be refiled, and that both companies pay their own legal fees. Any other terms of the settlement were not given.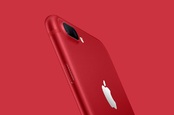 Samsung loses (again) to Apple in patent battle (again). This time to the tune of a mere $539m
READ MORE
Koh signed off the order Wednesday, marking the official end to Apple's claims that Samsung had ripped off its technology patents with its Android smartphones.
The case dates back to 2011, when Apple, under the direction Steve Jobs, vowed to launch the legal equivalent of "thermonuclear war" against Samsung and other Android phone vendors Apple was convinced were ripping off designs it had patented for the iPhone.
What resulted was a seemingly endless legal battle that would see both sides lob multiple infringement claims and counterclaims, including Apple at one point getting some Samsung phones banned from sale in the US. Samsung would eventually be ordered to pay Apple $539m in damages, but not before the case went all the way to the Supreme Court and back.
The case was due to make yet another appearance in Koh's Northern California District Court to settle yet another pack of Apple infringement claims and Samsung counterclaims. Now, that's all come to an end.
Apple has not responded to a request for comment on the settlement, and Samsung declined. ®
Similar topics