A former Equifax software engineering manager was today charged with insider trading – and has promised to pay back his alleged ill-gotten gains.
Meanwhile, eight US states decided to let the biz off with just a slapped wrist instead of a fine after it was thoroughly hacked last year.
The credit agency's computer security fiasco, during which the personal data of 148 million people was exposed to miscreants, was discovered at the end of July 2017, yet the agency kept quiet about it until September that year.
As the scandal hit the headlines, a number of reports emerged that some execs at Equifax had made good use of the three-month quiet period, allegedly offloading their shares in the biz – something the US Securities and Exchange Commission has been looking into.
The SEC announced today that a second employee has been charged with insider trading, the first being against Jun Ying, former chief information office in Equifax's US business unit.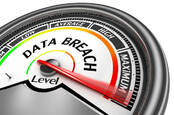 Equifax reveals full horror of that monstrous cyber-heist of its servers
READ MORE
According to the watchdog, software engineering manager Sudhakar Reddy Bonthu "traded on confidential information he received while creating a website for consumers impacted by a data breach."
The SEC alleged Bonthu – although told the website work he was doing was for an unnamed potential client – figured out it was for Equifax itself.
Armed with that information, the SEC claimed, 44-year-old Bonthu purchased Equifax put options, which allow the holder to sell a specified amount of a security at a specified price within a specified time frame.
"Less than a week later, after Equifax publicly announced the data breach and its stock declined nearly 14 percent, Bonthu sold the put options and netted more than $75,000, a return of more than 3,500 percent on his initial investment," the SEC claimed.
The engineering manager "was terminated from Equifax in March after refusing to cooperate with an internal investigation into whether he had violated the company's insider trading policy," the watchdog added.
Bonthu has, we're told, already settled the SEC's charge, and agreed to pay back that money plus interest. The regulator said:
To settle the SEC's civil charges, Bonthu has agreed to a permanent injunction and to return his allegedly ill-gotten gains plus interest. The settlement is subject to court approval.
However, this is not the end of the saga for the Bonthu: the techie now faces criminal charges [PDF] of insider trading, brought today by the US Attorney's Office for the Northern District of Georgia.
Not a fine day for Equifax
Meanwhile, eight US states' banking departments have opted to make a deal with the credit reporting biz – and stops short of imposing a fine on the firm.
In a statement, the New York Department of Financial Services superintendent Maria Vullo said that Equifax had agreed to a consent order.
"The consent order announced today between Equifax and the commissioners of eight state banking departments demonstrates the necessity of continued state oversight of financial services companies," Vullo said.
This order requires it to make corrective actions including a proper risk assessment and improving the board's oversight of information security information, audit, patch management, information technology operations, vendor management, and other functions.
In the UK, investigations led by the Information Commissioner's Office and Financial Conduct Authority are ongoing. ®