So it's official – Google was also keen on acquiring GitHub before Microsoft swooped in with its $7.5bn purchase.
Speaking at an event in San Francisco, Diane Greene, CEO of Google Cloud, said ruefully: "I wouldn't have minded buying them, but it's OK." There was no word on what offer Google was thinking about.
There had been rumours of Google taking an interest at the time of Microsoft's buy of the cash-burning source shed, with CNBC reporting on 5 June that GitHub were talking to Google. The new report confirms that this indeed was the case.
At the same event, Greene was unable to stop herself triggering developers worried about the impact Redmond's ownership will have on the GitHub community by remarking: "I really hope Microsoft can keep them totally neutral."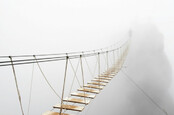 GitLab's move off Azure to Google cloud totally unrelated to Microsoft's GitHub acquisition. Yep
READ MORE
Both Satya Nadella and soon-to-be GitHub CEO Nat Friedman have been at pains to stress that GitHub will be run independently. LinkedIn has been cited as an example, although Microsoft may come to regret the comparison.
Following its acquisition of the social-media-for-suits platform in 2016, Microsoft has slurped data for its own purposes, which is, er, exactly what developers are concerned about.
Greene is unlikely to be too sad. GitHub competitor GitLab announced its plans to move to Google's cloudy platform earlier this week and a small but notable number of developers have been moving their repositories to the soon-to-be Google-hosted source shack, fearful of what Microsoft's ownership might eventually mean.
While the Microsoft of today is keen to stress its open-source credentials, developers have long memories and many are adopting a wait-and-see approach. Google, currently in second place behind Microsoft in terms of active GitHubbers, is doing the same. ®
Similar topics