This article is more than 1 year old
Google leaps on the platform formerly known as Firefox with $22m splurge for KaiOS
The great feature phone revival rolls on
The Linux formerly known as Firefox OS has become the fastest-growing phone platform in 2018, and is expected to be in around 100 million devices by the end of the year. Now KaiOS has received a huge boost from Google.
Google has made a $22m Series A investment in the company that develops the platform, San Diego-based KaiOS Inc.
KaiOS is unashamedly a feature phone platform, which can run happily in phones with just 256MB of RAM. Only it's a feature phone OS that supports modern features such as 4G. This means devices can reach price points that Android can't, which is something mobile networks like.
It's a fork of the B2G or "Boot to Gecko" project, which itself is a fork of the Firefox OS that the Mozilla Foundation launched to great fanfare at Mobile World Congress in 2013. Mozilla abandoned its plans to compete in smartphones in December 2015.
Google will invest in KaiOS Inc to ensure search, YouTube and Maps come to KaiOS devices.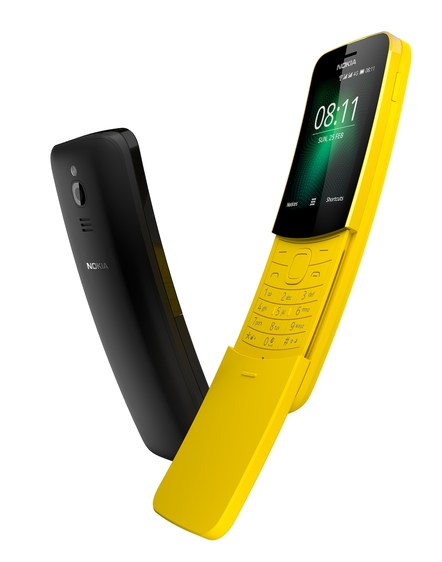 Nokia's revived 8110 uses KaiOS
According to Medianama, KaiOS surpassed Apple iOS in market share in India, thanks to giant operator Reliance's range of Jio phones. But it only started to make an impact in the West after HMD Nokia opted to put it in its revived "Banana Phone", the 8110, this year.
Feature phones are making a remarkable comeback in 2018, Medianama notes. Sailfish OS is targeted at this niche most pundits thought was dead – or not interesting enough to write about.
KaiOS is only just rolling out app stores for developers. Coders write in HTML5 and CSS. You can find out more here. ®