This article is more than 1 year old
GPU fairy visits Huawei owners, leaves graphics boost under phones
Follows Google with in-place hardware upgrade – kinda
Older readers may recall an era where large computer firms shipped their systems with next year's upgrades already in place. In exchange for a large sum of money, a service technician would come round, open the box, and flick a switch.
Huawei has become the second phone maker after Google to offer the same sort of thing – but neither upgrade requires a technician nor costs anything.
The Chinese giant is making a new graphics subsystem, "GPU Turbo", available across its professional phones. The poorly documented feature was unveiled in early June, when Honor introduced a gaming phone in Asia.
It's now rolling out the feature to members of the EMUI 8.1+ beta programme, although only in China for now. Huawei has said it will roll out to the P20 and P20 Pro models in time, as well as coming to older Honor models including the Honor 7X.
Huawei claims GPU Turbo increases GPU efficiency by 60 per cent while reducing power consumption, and adding HDR for more depth and presence to video games, Gizmo China has reported.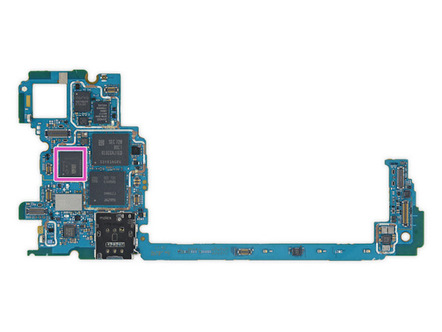 Google's Visual Core chip (source: iFixit)
This spring, Google turned on the Visual Core chip in its 2017 Pixel 2 phones, adding HDR+ processing. Visual Core is Google's first custom silicon to ship, taking the workload off the Qualcomm Snapdragon SoC.
Of course, neither is really an in-place upgrade, in the old sense. Another way of putting it is that the hardware supply side is now more efficient than the software supply side – meaning the hardware is ready before the software can take advantage of it. ®