On-Call Welcome once more to On-Call, The Register's Friday foolishness in which readers recount tales of tech support jobs that went pear-shaped.
This week, meet "Harry" who wrote to tell us of a job he was asked to do in the early 1980s.
Harry was just 19 years of age at the time and tells us he was "pony-tailed and headband-wearing."
And also impressionable enough to fall for his manager's suggestion that scoping the chore of replacing 100 monitors was "an amazing opportunity to succeed!"
But the job was no ordinary gig: this one was at the United States Drug Enforcement Agency (DEA). So before visiting the office for the first Harry said "We called all the right folks, just the right numbers, did all the secret-handshake stuff."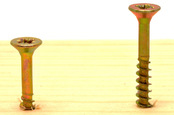 Trainee techie ran away and hid after screwing up a job, literally
READ MORE
On arrival DEA staff "escorted me into the room behind their radio operations room" – Harry swore he heard nothing that was said – "then I opened the equipment and was taking notes and doing some probing to see what was there, thinking I was quite alone in the room."
He was not.
"Somehow, quite silently, two fine gentlemen came up behind me, and then simultaneously moved two BADGES in front of my face and asked if I'd accompany them."
Harry told us the "very nice fellows led me to a small conference room and then proceeded to grill my arse for the next two hours."
"They asked the same questions over and over: who were my contacts in Washington, what exactly did they say, who did I work for, when did I start, all the way up to 'tell us again who is your father and who he works for'?"
Next came questions about "every detail of everything I'd learned in the radio room, and exactly what my notes meant." The badge-wielding chaps also asked Harry if he was sure he was there just to fix the monitors. Then they pressed if he was sure he didn't have another reason to visit.
Harry told us he answered "I'm pretty sure not" and "did actually chuckle at them several times, given that my boss was who told me to go there."
"I never really learned whether they were just doing it for fun, or whether they really suspected some idiot would try and infiltrate their radio rooms from the inside," Harry said. "Remember, this was a time when radio meant antennae. As in we could listen in from the outside if that's what we really wanted to do. There was no encryption, there were just big antennae."
Exhausting ordeal
Harry was eventually released, but was so exhausted from the ordeal that "about two mile south of the office I dozed off and drove straight through a red light."
"Horns blaring woke me to find me luckily sailing straight through with no consequences!"
And by consequences he means safety of fellow road-users and the car, which he'd borrowed from his boss.
The job ended well.
"We brought in a stellar consultant who helped us with the video frame-rate conversion design, and won the contract. And throughout development and prototyping, he and I went back into their facility over and over."
"We even got to witness firsthand that quintessential drug-enforcement moment when they brought in an old-lady's flowered hard-sided suitcase, slammed it down on the table, and a literal cloud of cocaine dust floated over the area."
"Ah, the '80s....hahahahaha!"
Have the authorities ever had cause to interrupt your work? If so, click here to write to On-Call and we might just run your story in this space on a future Friday. ®