This article is more than 1 year old
Feds charge Man after FCC boss Ajit Pai's kids get death threat over net neutrality axe vote
Alleged perp's apology to watchdog chairman didn't work
A Californian man is accused of threatening the Federal Communications Commission (FCC) chairman Ajit Pai and his family, over the decision to rescind net neutrality rules in the US.
Markara Man, 33, of Norwalk, just outside Los Angeles, was collared on Friday by the FBI for allegedly sending three threatening emails to Pai's email account in December 2017, just days after the federal regulator voted to scrap the nation's rules protecting the free flow of internet content.
Man has been charged with threatening to murder the immediate family of a federal official with the intent to intimidate or interfere with their official duties. If convicted, he faces a maximum of 10 years behind bars.
The emails were sent from an anonymous Gmail account – StubbleManliness@gmail.com – and threatened not just Pai but also his children. One claimed that the FCC boss was responsible for the death of two kids who had allegedly committed suicide over the net neutrality vote. It included clearly threatening language.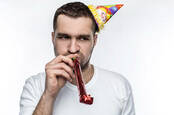 Net neutrality is saved in Senate vote! No, not really, it was a giant waste of everyone's time
READ MORE
A second email sent the next day provided the addresses of three pre-schools near to where Pai lives in Arlington, Virginia, and included the disturbing message: "I will find your children and I will kill them."
And the third, sent a few hours after the second, comprised an altered photo of Pai in what appears to be an interview style setting with a framed out-of-focus photo of Pai, his wife, and their children.
Pai handed over the emails to the FBI which immediately opened an investigation. He then went public with the fact that he had received threats to his children over the net neutrality issue.
The FBI quickly tracked the emails back to Markara Man after Google and Facebook handed over relevant account details, including an IP address that pointed to his home in Norwalk, and the fact that he used his main markaraman@gmail.com email address as the backup email for the stubblemanliness account.
Apology
Federal agents raided Man's house on May 17 this year, and interviewed him, according to testimony [PDF] provided in court by the man responsible for the investigation, FBI detective John Bamford.
Bamford stated that Man not only admitted to using the email account and sending the emails, but that he also wrote an apology letter to Pai which read:
Dear Ajit Pai, I'm sorry I made a threat against your kids. That was crossing the line. I hope you'll change your mind on net neutrality but I doubt it. Best Regards, Mark.
As to why he sent the threatening emails, Man told the Feds that he was angry at Pai's decision to vote down the net neutrality rules, referencing in particular the fact that he and his fellow commissioner had "pretty much ignored, like, 80 percent of comments… they ignored us, and just didn't care." (A claim that is, unfortunately, true.)
He sent the emails, he told the detective, to "scare" Pai and in an effort to get him to change his mind.
Despite admitting during questioning to sending the emails, noting that he "was not really thinking" and was "just angry and frustrated", and sending a personal apology to Pai, one month later the FBI decided to press charges and file them into court with a request to have the charges sealed [PDF] so Man didn't go on the run.
"Premature disclosure of the charges against the defendant would jeopardize an ongoing criminal investigation threatening our ability to locate and arrest the defendant," reads the relevant filing.
The situation points to how dangerously overheated the issue of net neutrality had become, particularly around the time that the FCC formally voted to scrap the existing rules.
Pai in the face
It should be noted however that, far from being a source of calm during the debate, Pai actively fanned the flames, most notably when he appeared in and promoted a video just prior to the decision in which he mocked opponents by dressing up as Santa and Luke Skywalker, among others, and gave a list of things you "will still be able to do" once the net neutrality safeguards are voted out, such as buy fidget spinners, binge-watches TV shows and eat junk food.
We called that obnoxious video "a perfect summary of how calculated ignorance has been used as a smokescreen to avoid serious policy discussions."
And while there is absolutely no justification in ever threatening public officials and especially their children in relation to a policy decision, it is also worth noting that it may have been Pai who actively decided to press charges.
The court filing that outlines the charges, and asks the document to be sealed to prevent Man from fleeing, came a month after he had admitted sending the emails and wrote his apology note.
It is fair to assume that the FBI went back to Pai with what it had learned and asked him how he wanted to proceed. If so, it would then have been within Pai's power to drop any prosecution. But that didn't happen, and a month later Man was charged with threatening to murder the family of a federal official, and was nabbed a few days after that at his home.
This time around, Pai has not publicly referenced the threats nor Man's arrest, but the situation has also been widely reported thanks to the FBI putting out a press release on the issue.
We asked the FCC to confirm whether Pai was given a copy of the apology note from Man, and whether it was Pai's decision to press charges. "We don't comment regarding ongoing law enforcement matters," the FCC told The Register in a statement.
Offensive
In short, while it is completely unacceptable to threaten officials and their children, the entire episode has served to highlight why people are so disappointed with and angry at Aji Pai personally.
As the head of a relatively obscure federal regulator, the FCC chairman is typically unrecognizable outside Washington DC and tech policy circles. Since he took over as boss, however, Pai has actively sought to raise his profile by courting Trump-like controversy, often through offensive, wildly inaccurate and mocking comments.
It is just one more sign of a dangerous ramping up of rhetoric on both sides of the political divide, and one that you would hope federal officials would seek to dampen down rather than actively encourage. ®