This article is more than 1 year old
High Tech Concern: Struggling HTC to slash a quarter of workforce
Doesn't help that its latest phone – the U12+ – basically sucks
Smartphone manufacturer HTC will slash almost a quarter of its employees in an effort to become profitable.
All the job cuts will be at its plant in Taiwan, where 1,500 people – roughly 22 of the total workforce – will be let go as the company deals with falling sales. It doesn't help that its latest phone, the U12+, doesn't have much to recommend it.
"Today's reduction in manufacturing workforce announced by HTC is a decisive step in the realignment of resources across the organization, and will allow more flexible operations management," the manufacturer said in a statement following earlier media reports.
"The company will offer full assistance to those employees affected by the plan, which will be completed by the end of September. HTC continues to review its operations to ensure production resources align with key strategic initiatives, so that the company can more effectively compete in its target markets while maintaining its innovative edge."
Not that long ago, HTC was a top smart phone brand, creating new models and letting others brand them – the Google Nexus One and Evo 4G among them. In 2011, it boasted over 10 per cent of the market. But growing competition, particularly from Samsung, has reduced that figure to less than one per cent.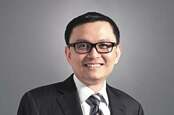 HTC phone supremo leaves months after Google guts firm for best and brightest
READ MORE
The mobe maker has persistently failed to come up with anything that pushes it ahead of competitors, leading to a billion-dollar deal late last year with Google to effectively sell 2,000 of its handset engineers to the monster web corp.
HTC's share price has plummeted 90 per cent since its 2011 heyday following massive drops in revenue in for the past three years. Last month, under pressure from investors who were growing worried about increasing losses and lower sales – March and April saw revenues drop 50 per cent on the previous year – the biz announced it would work to return to profitability and claimed it would do it this year.
VR savior?
Somewhat inevitably then, it has gone for the fastest and easiest way to do just that by getting rid of a huge amount of its fixed costs, ie: staff and their wages.
Having lost most of its engineers, HTC's new phones have failed to keep up with Apple, Samsung, and Google, among others, leading into a steady decline. The one bright light may be its Vive virtual reality headset.
Its Vive Pro is probably the best VR headset of the market and its Vive Focus – which is wire-free but lower-end – is increasingly popular in the key Chinese market. But HTC was here before – producing cutting-edge and popular electronics – before the big boys stepped in and out-engineered them. We shall have to see whether HTC can learn from its smart phone experience and approach VR in a different way. ®