America's financial watchdog, the SEC, has accused two men of illegally banking $1.4m by selling shares in the bafflingly renamed "blockchain" startup UBI Blockchain.
The pair today agreed to hand back the alleged ill-gotten gains, plus cough up nearly $200,000 in fines. Essentially, it is claimed, they profited by selling stock at a price higher than they were allowed to, after their company's shares exploded in value following a convenient pivot from energy equipment to blockchain.
Here's how it went down, according to the regulator.
Timeline
Lawyer TJ Jesky and his business affairs manager Mark DeStefano, both of Nevada, USA, were issued UBI Blockchain stock – ticker code UBIA – in October 2017 but could only sell it for $3.70 apiece because the shares were restricted securities. Two months later, UBIA's share price shot through the roof, and the two sold the restricted stock in the outfit for between $21 and nearly $50 apiece, netting about $1.4m.
According to the SEC's formal complaint [PDF] on Monday, UBI Blockchain began life as a shell company in 2010 called JA Energy, which described itself as a designer of "a suite of modular, self-contained, fully automated, climate controlled units for distributed production of energy." Jesky and DeStefano were shareholders of the outfit, with DeStefano taking a 54 per cent stake in the firm in 2014.
In October 2016, an unnamed Hong Kong resident bought 99 per cent of JA Energy's stock for $200,000, and the next month renamed it to the rather more trendy UBI Blockchain Internet Ltd and moved it to Delaware. The biz was also listed on the Hong Kong Stock Exchange. In January 2017, DeStefano still held 109,805 shares, which he split 50/50 with Jesky that month.
In financial filings the following month, UBI Blockchain claimed its new business plan involved "the research and application of blockchain technology with a focus on the internet of things covering areas of food, drugs and healthcare."
In May 2017, UBI Blockchain bought a Chinese online souk called Shenzhen Nova Ecommerce, however, other than that, there was very little company activity.
In October that year, DeStefano and Jesky received 72,000 restricted shares of Class A common stock in UBIA in exchange for doing unspecified legal work for UBI Blockchain. Given the company's market value, the SEC said the restricted shares could only be sold at a fixed price of $3.70 apiece.
Big miss-stake
In December, UBIA's shares suddenly ballooned in value as people got caught up in the blockchain hype train, and were willing to invest in anything that had "blockchain" in the name – including UBI Blockchain. The biz was now in the SEC's sights.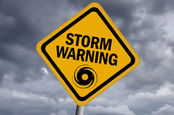 Blockheads changing company names to surf crypto wave get a warning from the SEC
READ MORE
The UBIA stock price jumped from around $6 at the start of the month to $115 two weeks later. By January 8, 2018, the SEC stepped in, and halted trading in UBIA's stock.
The watchdog claimed today that between December 26, 2017, to January 5, 2018, Jesky and DeStefano sold their original stake in UBI Blockchain, which they were allowed to do, but also sold their price-restricted Class A common stock between $21.12 to $48.40 per share, netting about $1.4m. After investigating, the SEC decided to bring charges against the two in the southern federal district court of New York for illegal sales of stock.
In short, the watchdog was upset the pair sold off restricted shares to investors at a higher price than they were allowed to, while the stock was rocketing from blockchain hype.
"This case is a prime example of why the SEC has warned retail investors to be cautious before buying stock in companies that suddenly claim to have a blockchain business," said Robert Cohen, chief of the SEC Enforcement Division's Cyber Unit.
"This case involved both a trading suspension and people holding restricted shares who attempted to profit from the dramatic price increase with illegal stock sales that violated the registration statement."
There is a settlement on the table. Without admitting or denying any wrongdoing, Jesky and DeStefano have agreed to hand over the $1.4m and pay $188,682 in penalties to end the spat. The court will now decide if that's reasonable.
As for UBIA itself, well, the New York and Hong Kong-based biz is still trying to build IoT medicine tracking system and, according to its financial reports, employs 18 people – but none of them were answering the phone when El Reg called its US office a few hours ago. ®
Similar topics