This article is more than 1 year old
DXC execs to investors: It's say-on-pay time. Give us a bump, would you?
Just look at these beefy margins
DXC Technologies, which laid off more than 20,000 staff in its first year of life, is trying to convince more investors to put their money where the biggest mouths are when exec compensation is voted for next month.
Last August, just 58 per cent of DXC shareholders voted in favour of the named-executive officer (NEOs) compensation - a $39m payout that included base salaries, cash incentives and equity grants, the company revealed in a 14A proxy statement.
"While we received the general support of stockholders, the result was clearly disappointing," said DXC, which added it had subsequently "stepped up" its "engagement efforts" with stock-holders to "understand investor concerns first hand".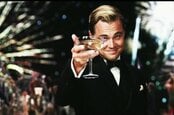 Franken-firm DXC Technology is born today, the fun begins...
READ MORE
Nothing quite kicks a listed company into action as shareholders getting pissy. DXC said its independent lead director and chairman of the compensation committee held meetings in which exec compensation or "say on pay" was among the topics discussed.
It met with 29 institutional investors that collectively owned 55 per cent of DXC's common stock and met with leading proxy advisor firms, so has hit upon a plan to make those stockholders more satisfied.
For the current financial year, which DXC refers to as fiscal '18, it has scrapped the "strategic goals" weighting that contributed to previous compensation packages, so 80 per cent will be based on financial targets and 20 per cent on customer satisfaction.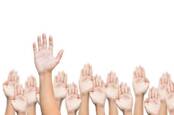 DXC UK chops more customer-facing service staff
READ MORE
This "establishes a clear, common focus on driving the financial results of the new company so we are well-positioned to continue creating value for stockholders," stated DXC.
The long-term incentive mix will increase the weight of performance-based restricted stock options, doing away entirely with stock options and introducing restricted stock options. This will, apparently, "align" exec pay with shareholders' interests, is more in line with general market practice and "mitigates the dilutive effect of stock options".
And NEOs will, from this current trading year, need to be "employed by DXC through the end of the three-year performance period in order for the PSUs to vest and pay out in shares in the first two years of the three-year performance period".
For 2019 - starting in April next year - DXC said it will only consider "discretionary awards" under "exceptional, extraordinary circumstances".
According to DXC, a Frankenfirm that was born out of the alliance between service providers CSC and HPE Enterprises Services (though most of the senior HPEES people were chopped in January), it started life in April 2017 with 170,000+ employees (PDF, slide 11), but according to its latest annual report, the number is now nearer 150,000 (PDF, page 7). The general workforce were paid only statutory minimum redundancy terms.
Both CSC and HPE Enterprise Services were under pressure for the past five years as more customers moved to the cloud and fewer large enterprises were willing to sign off big ticket outsourcing contracts. So the option favoured by both was to cut costs, ie staff.
It was then not surprising that DXC pursued the same strategy, cutting costs to beef up margins. The company expunged more than $1.1bn in the 12 months ended 30 April by chopping staff, consolidating data centres and real estate, automation and other measures.
Job losses have slowed in the UK this year - following the dramatic upheaval in calendar 2017 - but they are still happening. And word reaches us from DXCers in mainland Europe of cuts in Belgium, the Netherlands and in France.
DXC's net profit for the most recent finanical year grew to $1.78bn, versus a pro forma loss of $100m in the prior year. Revenue declined 3.3 per cent year-on-year to $24.55bn.
This strategy has shelf life though, and in the UK DXC has lost of number of high profile customers in the past nine months including the Department for Work and Pensions, Centrica and Aviva.
If customer contract losses continue, and hit the financial results, then CEO Mike Lawrie may wake up to the potential long-term limitations that such a strategy can create. Its shareholders certainly will. ®