This article is more than 1 year old
Distie bosses tuck 7-figure settlement into Cisco's top pocket
No sir, you CANNOT import this stuff from outside the EEA again
The bosses of a now defunct distributor have coughed a seven-figure settlement to Cisco after admitting they violated trademark laws by importing kit from outside the European Economic Area.
Alan Gould and Kelley Stewart, former sole directors and equal shareholders at Manchester-based Gen-X, accepted a High Court injunction preventing them from buying Switchzilla's hardware from unauthorised sources in the future.
Gould told us he and Stewart were "very small people up against a large global entity". He said Cisco runs a universal price list and universal part codes, and claimed it was not clear what could and could not be imported. This, he suggested, created a "grey area" - no pun intended - and claimed to have been caught out by it.
The boss said he was no longer unclear about the rules: "An agreement has been signed by all parties. Cisco has made a statement to ensure there is no doubt in the market that people have to abide by European rules," he said. "The settlement agreement draws a line under this difficult episode."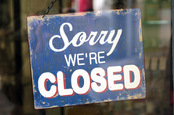 'Grey tech' broker DP Data Systems has gone titsup
READ MORE
Gen-X was incorporated in 2002 and traded until January 2016, according to a filing at Companies House, but was put into administration when court action was launched by Cisco.
The distributor turned over £16.68m in sales for calendar 2014 - the last set of filed profit and loss accounts it filed. Gen-X reported profit of £854,934, down marginally on the prior year.
The court order also applies to actions Gould and Stewart carry out as employees at Causeway Distribution, which also sells Cisco gear. And the pair have given undertakings about future trading that extends to their relatives and any people they may employ.
Cisco said in a canned statement sent to us: "The administration process, and related investigations involving the company and its suppliers and customers, are ongoing."
According to a progress report on the extended administration of Gen-X, administrator Leonard Curtis Business Rescue and Recovery said Gould and Stewart initially disputed the claim of grey importing made by Cisco in November 2016, however, the duo were "unable to fund litigation to defend the claims whilst ensuring continuity of trade".
The administration was extended in January, as agreed by unsecured creditors, because there is no certainty on the level of realisations from the creditor's claims to be brought or the corporation tax being pursued.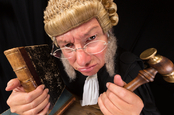 HP awarded £1.95m in reseller grey market fraud case
READ MORE
Grey areas
Nobody that sells any sort of tech hardware should be in any doubt about the regulations governing imports. It is all pretty clear and dates to 2001 when the European Court of Justice ruled that Tesco had incorrectly imported Levi jeans to the region from outside the EU, thereby infringing its trademark.
Since then, the big tech vendors have often - not always - policed their supply chains to catch out grey marketeers. Sometimes they've turned a blind eye when it suited. Selling grey stuff - options was a channel favourite - was viewed by some resellers as a way to boost margins. Not everyone gets hauled to court though, especially if they have a chunky amount of authorised business that gets placed with a big brand.
Numerous high profile cases involving HP, Microsoft and Cisco taking legal action against grey traders have emerged. For its part, Cisco clamped down hard on more than 1,000 resellers, integrators and vendors across EMEA back in late 2013 that it accused of flouting its support rules by using grey components. All were subsequently expelled from its channel.
Microsoft has come down hard on sellers of second hand software.
The problem, vendors have told us in the past, is that counterfeit gear can be brought into the EEA along with kit that is not authorised to be sold here, so customers are taking a gamble and may not receive support if they buy from unauthorised sources.
The fact is, this correspondent knows of many instances where vendors with an excess of inventory asked a friendly broker to find a home for it. Shit happens. And so the vendors are frequently fuelling the so-called grey market.
The case involving Gen-X won't be the last. ®