This article is more than 1 year old
Xen 4.11 is over a month late and its devs are mostly cool with that
Hardware hassles mean rc7 was needed, spark discussion about release cadence
The Xen Project has missed the deadline to ship version 4.11 of its hypervisors by almost five weeks, sparking debate among developers about the length of its release cycle but not worrying the Projects leaders.
Xen 4.11 was due to ship on June 1st, 2018, after a testing effort announced on April 18th and which envisaged five days of testing.
But a seventh release candidate was announced on July 3rd, along with the pledge "This is the last planned RC before the 4.11 release."
Why the delay?
Lars Kurth, chair of the Xen Project Advisory Board, told The Register "Hardware security issues have posed some short-term challenges to the community, but we are well on the way to overcoming these."
He also offered some more detail: "Hardware security issues had an impact on the code review process of the project and thus on the project's capability to take in some code: in other words, x86 related development that was not directly attributed to hardware security issues was slowed down, primarily because developers normally reviewing contributions had less bandwidth to do so."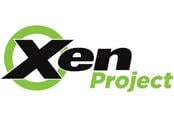 Xen Project's plan after AWS goes KVM: Talk up embedded future
READ MORE
"This has forced the community to make some changes which is starting to have a positive effect: x86 developers across companies are collaborating more and better, meaning that Hardware security issues in 2018 had a smaller impact on the community than those in 2017."
"We are also relying on fewer individuals with specialist x86 skills. The project historically relied on around ten from four companies which review around 60 per cent of code contributions. In addition, we are seeing newcomers from XILINX and EPAM which are actively reviewing other companies code contributions, which is a first sign that embedded and automotive companies are becoming more active in project leadership."
Kurth also told us that the Project continues to attract interest and contributions.
"Code commits for the hypervisor have on average grown by 11 per cent year on year since 2014," he said, while "Commits in the first 5 months of 2018 have grown eleven per cent compared to the same period last year."
All up a mixed bag, then: more contributions, but so many that the Project has exposed some bottlenecks. And as the contributors are from users likely to keep Xen relevant, these are nice problems to have.
But contributors to the Project are sufficiently worried by the delay to have debated lengthening Xen;s release cycle. A thread on the Xen-devel mailing list that's carried on debate from the June Xen Summit has pondered reverting to a nine-month release cycle, instead of the current six month cadence. The Register's reading of the thread suggests the Project wants to stick to six months, but also feels it needs better continuous integration capabilities to both meet that target and handle security issues.
If all that community politics bores you, a tarball of Xen 4.11 rc7 can be found here. ®