Gemini goes back to the '90s with Agenda, Data and mulls next steps
Investment enables maker to push out more models
---
Exclusive Planet Computers, the tiny British outfit reviving Psion-style handheld computing, has told The Reg it has received new investment which enables it to produce further models and fulfil its retail ambitions.
The company raised over $2m on Indiegogo to produce the Gemini, a modernised clamshell, with original Psion industrial designer Martin Riddiford contributing a new design.
After months fixing teething issues, today the company fleshed out its software with a new Psion-style Agenda app for Android, and Planet allowed us a glimpse of a Data app too.
The two iconic apps were instrumental in making the Psion Series 3 a consumer hit. People lived in their Agendas in the 1990s, and the simple flat file database Data was almost as popular. In fact, entirely new businesses were hatched within the Memo field of an Agenda entry, thanks to its ability to pull in files (and later objects).
While he was changing the ropey keyboard mat on our early production model – the first to be reviewed – Planet founder Janko Mrsic-Fogel told us that former Psion owners expected a strong native software offering.
Although there are Calendar widgets aplenty for Android – such as the excellent DigiCal – none quite cut the mustard for Janko. Keyboard support is one factor why Planet made the investment. The PDA loses its ease of use if the user has to paw at the screen, so Planet spent 11 months developing its own.
"We're getting the software to where it should have been at launch," said Mrsic-Fogel.
Inside the Agenda app
Agenda app has a nice split view, which optionally melds tasks with appointments in the same view if you want. A hallmark of the Psion organisers were multiple zoom levels – this is replicated in the modern Android equivalent, which supports four levels of zoom.
It syncs with Google and Apple servers, and uses Planet servers where tasks aren't supported. Confusingly this is called PC Sync ("Planet Computers Sync"), which is not syncing with your PC. Gemini Sync might be a better name.
There's also sophisticated time zone support, so you can begin an appointment in one time zone and end it in another – fairly essential if the appointment is a flight.
Here are a few screenshots – click for a larger version: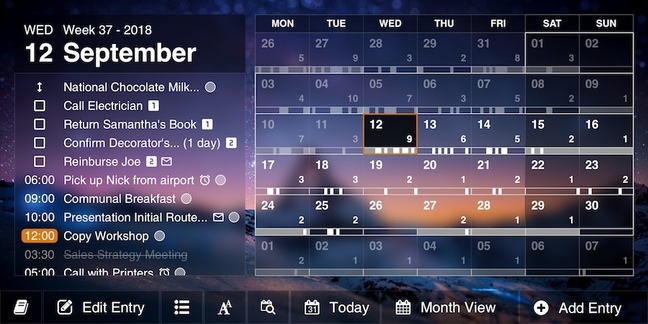 Month view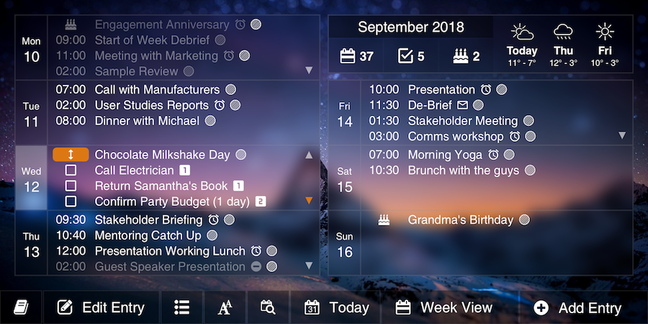 Week view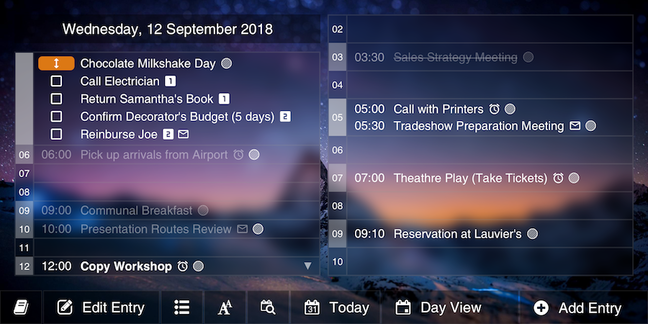 Day view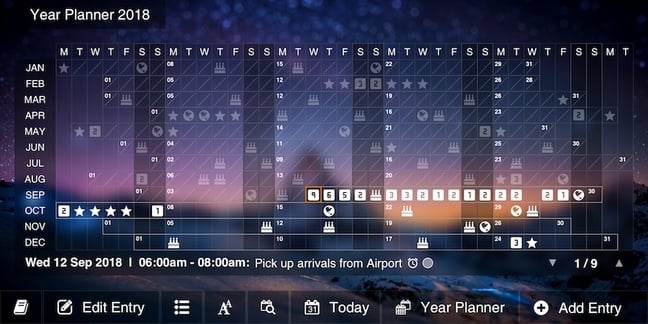 Year view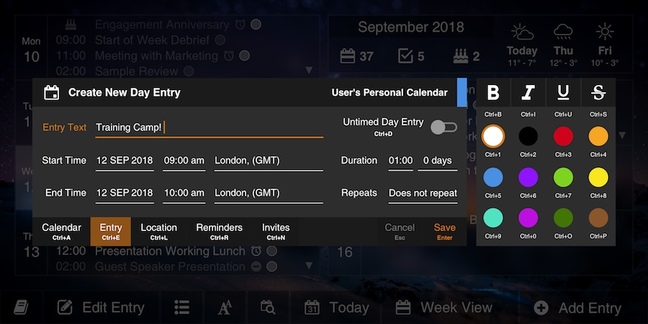 Create an event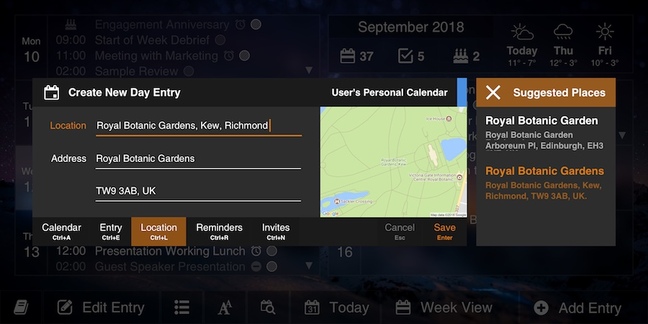 Set a location for your appointment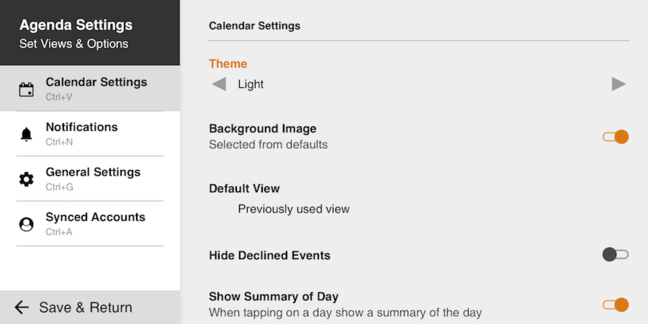 Settings. The theme can be light or dark with an optional background picture (much blurred)
Poking around in Data
It's still very early days for the Data app, but we can see that it faithfully replicates Epoc Data, allowing you to knock up a quick flat file database structure and start populating it. Only 25 years on, the fields are much richer and can include media files.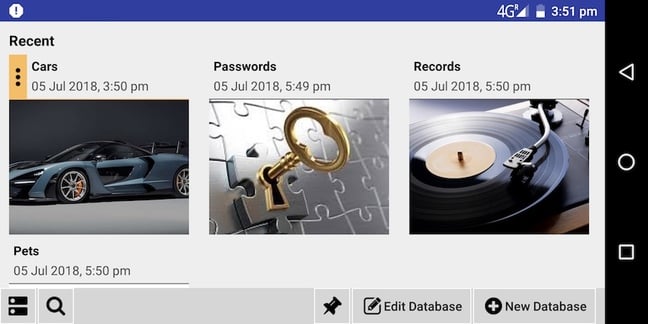 Click to enlarge
Let there be lights
Planet has also finally attached its LED programmer to handle events – starting with incoming calls. This is already available as an update in the Google Play Store. You can give calls a generic flashing LED sequence then set specific sequences for particular callers. Ultimately it should handle all notifications.
Planet has also updated the Voice Assistant so it can hand off voice queries to Alexa or Google. For example, you can ask the Gemini voice assistant to "Ask Alexa what is the time?" and Amazon will provide the answer.
Planet sent out replacement mats to backers who received units from the first production run, around 1,000. The replacement improves things immensely: the spacebar now works reliably, and there's a consistency all over the keyboard.
Having ironed out the bugs and got into the groove of releasing firmware updates, the one-room operation can think of future plans. But different people want very different things from the new computer, as a Facebook poll indicates.
Some want a mulitmedia powerhouse in their pocket – others want a portable laptop replacement for office productivity, while others are happy to see something pocketable for writing, with everything else as a bonus.
The top six requested features from Gemin users, according to the Facebook poll, are:
Backlit keyboard
Some kind of external display
Fingerprint sensor
Camera
Larger battery
As for future hardware, ideas being kicked around include an external display of some kind (such as a scrolling LED).
We didn't learn who the new investor is, but we wouldn't be surprised if it's the last. Given how many other large technology companies have struggled to find new successful new mobile niches, the answer might be in an office overlooking Sloane Square. ®