Samsung has said its chip foundry building Arm Cortex-A76-based processors will use 7nm process tech in the second half of the year, with 5nm product expected mid-2019 using the extreme ultra violet (EUV) lithography process.
The A76 64-bit chips will be able to pass 3GHz in clock speed. Back in May we wrote: "Arm reckoned a 3GHz 7nm A76 single core is up to 35 per cent faster than a 2.8GHz 10nm Cortex-A75, as found in Qualcomm's Snapdragon 845, when running mixed integer and floating-point math benchmarks albeit in a simulator."
Intel has been stuck at the 14nm to 10nm process transition for some time. But now Samsung is saying its 7nm CPU process tech will arrive in a matter of months, with 5nm tech to follow in 18 months or so. The supposition is that they will overlap low-end Xeon processors such that general notebook users won't notice performance differences between Arm and low-end Xeon-powered notebooks.
These 7nm and 5nm Arm chips will go into mobile devices ranging from smartphones to notebook computers and, Samsung and Arm hope, hyperscaler and high-performance computing AI and machine learning systems.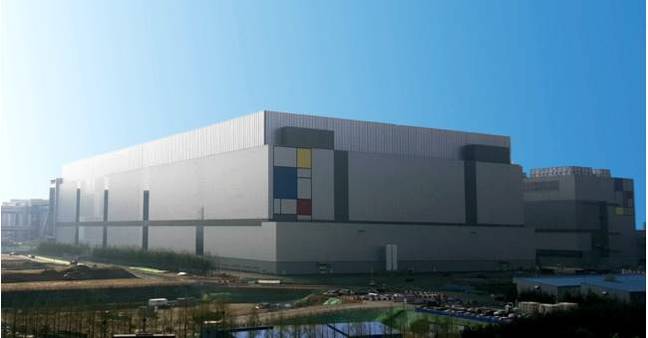 Samsung's foundry in Hwaseong, Korea
Devices using the 7nm Arm CPU chips might appear in 2019.
They will be built using Samsung's 7LPP (7nm Low Power Plus) and 5LPE (5nm Low Power Early) process technologies.
Arm marketing veep Kelvin Low claimed: "Samsung Foundry's 7LPP and 5LPE nodes are innovative process technologies which will meet our mutual customers' needs to deliver the next generation of advanced system-on-chips (SoCs) from mobile to hyperscale data centers."
Samsung eventually envisages moving to a 3nm Gate-All-Round-Early (3AAE) on its process technology roadmap. Catch up, Intel, if you can. ®
Similar topics