This article is more than 1 year old
Sueball claims Apple broke hacking laws with iOS batt throttling code
30 per cent error fix was a violation of CFAA, claim scores of angry fans
The saga of class-action lawsuits looming over Apple's iOS battery management took a new turn last week – as the Cupertino giant was accused of violating American hacking laws.
A complaint [PDF] filed in the US federal district court of northern California lists a violation of the Computer Fraud and Abuse Act among the charges filed against Cook and Co.
The lawsuit, submitted on behalf of everyone in America who bought an iPhone or iPad that had been subject to performance throttling on devices that suffered from diminished battery capacity, accuses Apple of illegally tampering with devices, amongst other things.
The suit argues that the iOS update slowed down a device in order to preserve battery life. In doing so Apple intentionally "damaged" its hardware without user knowledge or permission, violation of the CFAA, the plaintiffs – Alex Rodriguez, of Alaska, and scores of pals – claim.
"Apple violated [the CFAA] by knowingly causing the transmission of iOS software Updates to Plaintiff and class members' devices to access, collect, and transmit information to devices, which are protected computers as defined in [the CFAA] because they are used in interstate commerce and/or communication," the complaint reasons.
"By transmitting information to class members' devices, Apple intentionally caused damage without authorization to class members' devices by impairing the ability of those devices to operate as warranted, represented, and advertised."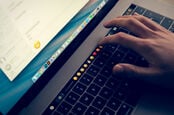 Apple MacBook butterfly keyboards 'defective', 'prone to fail' – lawsuit
READ MORE
Apple has been facing a parade of class-action lawsuits in recent months as lawyers look to cash in on the throttling controversy. But that Cupertino would be accused of violating the CFAA, a law commonly used to prosecute criminal hackers, is something new.
"Apple partially 'cured' one defect by making another defect more aggressive— accomplished by violating federal computer fraud laws and a host of various state laws," the complaint alleges.
"For eleven months, the secret remained uncovered as Apple continued to hide the whole truth."
In addition to running afoul of the CFAA, the suit accuses Apple of violating the Consumer Legal Remedies Act, the California Unfair Competition Law, California False and Misleading Advertising Law, California Data Access and Fraud Act, as well as the crimes of trespass to chattels, breach of contract and good faith, fraud and unjust enrichment.
Apple did not respond to a request for comment on the suit. ®