This article is more than 1 year old
Basho investor to pay up $20m in damages for campaign that put biz on 'greased slide to failure'
Hostile takeover drove firm into the ground
An investment fund and its manager have been ordered to pay up $20.3m after "misinformation, threats and combative behaviour" helped put NoSQL database biz Basho on a "greased slide to failure".
As reported by The Register, the once-promising biz, which developed the Riak distributed database, faded away last year amid severe criticisms of the way its major investor, Georgetown Capital Partners, operated.
These centred around the control the investment firm and boss Chester Davenport gained over Basho, and how that power was used to block other funders and push out dissenting voices, with the hope of selling the company off fast.
In 2016, as the Basho was on the brink of going bust, having lost legacy staff and with no money left, founder Earl Galleher and other former stock holders sued Georgetown, claiming the firm and staff had breached their fiduciary duties.
In a doozy of a judgment (PDF) filed late last week, judge Travis Laster, of the Court of Chancery of the State of Delaware, ruled against the defendants, saying they had forced the firm "into a financial crisis" and ordered them to pay some $20.3m in damages.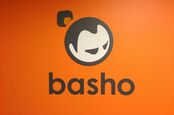 If you wagered Bet365 would buy up Basho's remains, you'd be a big winner right now
READ MORE
"In my view, a damages award of this nature is warranted on the facts of this case, given the egregious manner in which Georgetown operated the company after taking control through the Series G Financing," the judge concluded.
Georgetown "froze out" other directors, managed the company in its own interests, engaged in self-dealing and rejected offers of third-party capital to remain in control, he said.
'Forcing through unfair terms'
The case focuses on the periods in the run-up to, and just after, a Series G funding round that was held in 2013, with $17.5m being granted for the activities before the round and $2.8m for actions afterwards.
However, Georgetown's involvement in Basho began a few rounds earlier, when Davenport and his colleague (and co-defendant) Jonathan Fotos identified a way for Georgetown to "generate quick and outsized profits by investing in Basho and selling it within two years".
Through two terms imposed in initial funding rounds in the early 2010s, Davenport and his firm "gained blocking rights that enabled it to control Basho's access to capital", Laster said.
Then, "after maneuvering the company into a position of maximum financial distress", it "forced through" a G-series funding round that was favourable to Georgetown and "unfair to Basho and its other investors", the judge said.
This move gave it "hard control" over Basho, allowed more allies to be brought onto the board and left it with an executive committee that "turned down sources of capital that would have undermined their control".
But hopes that the firm could be sold off were dashed, as the judge reported that investors "viewed Georgetown's oppressive actions as a red flag and questioned Basho's ability to succeed". Eventually, the firm was liquidated, effectively worthless.
'I want the power to crush him'
The judgment makes for gripping reading, outlining a variety of ways in which Davenport worked to gain control over the firm. Laster made repeated reference to Davenport's behaviour and, um, management style.
Davenport is said to have given Galleher – who remained on the company's board even after he stepped down as CEO – "harsh and vile tongue lashings", and "verbally bludgeoned" other board members.
"Georgetown also exerted control over management through Davenport's presence on the Board and interactions with management," the judge said. "If a member of management did not support Georgetown's interests, then Davenport would subvert them, threaten them, or get rid of them."
Another telling statement is an email that showed Davenport saying of original Basho board member Anthony Thornley: "If we put this last $4M in I want total control and do not care what his attitude. If I do not like his attitude or actions I want the power to crush him."
Elsewhere, the ruling paints a vivid picture of how the company blocked any other investors. Judge Laster said Davenport sent "a string of pejorative texts" about a potential investor and boasted about plans to block another.
"When Davenport heard about the term sheet from [potential investor] Tokyo Electron, he crowed in an email to the Georgetown team that [Basho's then-CEO Don] Rippert 'knows that with our blocking rights we control Basho. Therefore, everything he does is geared toward taking those rights. Nice try but we outflanked him months ago'."
Series G: Onerous terms and time wasting
The drama escalated around the time of the Series G funding round in 2013, when Basho was becoming increasingly desperate for cash – meaning Georgetown was effectively able to hold it over a barrel.
"During the period leading up to the Series G Financing, Davenport and [colleague Robert] Reisley acted on Georgetown's behalf by spreading misinformation, making threats, and engaging in combative behavior," Laster's ruling said.
Georgetown offered Basho "onerous" terms for a Series G round, he said. This included the right to designate five of the seven members of the board and the ability to convert preferred stock into super-voting common stock with 10 votes per share, and extensive blocking rights.
When a sub-comittee of the board said no to the terms, the defendants applied more pressure, and Davenport said he would stop providing any funding to the biz under a previous loan agreement.
When a counter-proposal surfaced from Southeast Venture Partners, Davenport is described as wasting time to put off the new investor and force Basho to accept his own firm's offer.
The judgment said:
He emailed his team: "This is their Hail Mary Play? Let's play along with them until time runs out." As Davenport's email suggested, he recognized that if he could delay a potential deal with Southeast and create uncertainty about its ability to close, then the Company would find itself desperate for money. At that point, Georgetown would be the Company's only option.
Laster said Georgetown "would ignore requests for information, decline to respond to substantive proposals, and otherwise adopt passive-aggressive stances", being "openly hostile and aggressive towards Southeast or critical of Company management".
Freezing out the board and the end of the road
Eventually, Georgetown won out, gaining control over a majority of Basho's outstanding voting power, and could appoint a new board member, choosing Fotos.
Amid the Series G round chaos, the then-CEO resigned. This left the board of Davenport, Reisley, Fotos, Thornley, Galleher and Atsushi Yamanaka, whose Japanese firm was brought in during Series F and joined the board in 2013.
According to the judge, "Davenport knew he controlled Reisley and Fotos and expected to control the CEO when that position was filled", adding that "Davenport had verbally bludgeoned Thornley to the point where he assented to Georgetown's wishes".
Of the situation for the original Basho founder, Laster said: "If Galleher could have rallied Thornley and Yamanaka, which I do not believe was possible, the three of them at most could have created a temporary deadlock until Georgetown appointed a fourth director."
Georgetown and its employees are then said to have taken "particular delight in freezing out Galleher", while firing the company's longstanding legal counsel and bringing in Adam Wray as CEO – who is said to have worked with the investment firm to "phase out much of Basho's legacy management team".
At this point, Basho still had no money because Georgetown – ironically – didn't have the investors in place for their own offer. By the time the Series G closed, Georgetown is reported to have only put in $2.5m, and they failed to raise any more than $68,000 by March 2014.
By June 2015, it had a burn rate of $1.5m a month and only $5.3m on hand. A firm that had loaned some money in March refused to refinance the loan; Basho's eventual default on the original loan led to the firm being put into administration last year.
The judge acknowledged that it wasn't possible to trace the cause of Basho's demise with certainty, but concluded: "The evidence at trial convinced me that the Series G Financing started the Company on a greased slide to failure, and the defendants' actions after the Series G Financing contributed to the Company's completion of that journey."
We have written to ask Georgetown for comment on the ruling. ®