The router market is stagnating worldwide, but nobody's told Australian buyers.
Analyst firm IDC, which in June gave us the drear news that global router sales fell 1.4 per cent between Q1 2017 and Q1 2018, reckons Australian customers like their packet-processing big iron: its Asia-Pacific Quarterly Router Tracker released late last week pegged growth in Australia at an astonishing 25.5 per cent year-on-year.
Enterprise and service provider appetite for routers ran to US$78.67 million down under (nearly AU$106 million). Service providers prefer routers over US$20,000, while enterprises gobbled up units in the $US8,000 to US$20,000 range.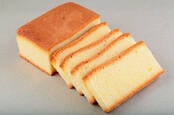 Ethernet sales growing, but routing's been routed by software
READ MORE
Cisco's stranglehold in the global market has slimmed to a mere 55 per cent, but again, Australia didn't get the memo: the company holds 70.8 per cent of router revenue here, and a handy 66 per cent of the Ethernet switching biz.
Australia's appetite for Ethernet switches is also running ahead of global growth, with IDC saying the antipodean switch market grew by 12.4 per cent in Q1 2018, compared to international growth of 10.9 per cent (the global performance was a strong recovery over the previous quarter's limp 3.2 per cent year-on-year growth).
That growth came from enterprise sales (up 15 per cent) rather than the flat service provider market, and total revenue in Ethernet switches grew to US$122.4 million (AU$167.4 million at today's exchange rate).
In switching HPE managed at 7.5 per cent market share, Juniper Networks held 3.6 per cent, Arista 3.6 per cent and Dell at 2.5 per cent. The followers in router sales were Juniper (14.2 per cent), Nokia (7.8 per cent), Huawei (4.7 per cent) and Ericsson (1.5 per cent).
The other data points from IDC on Friday covered the much smaller business, worth US$33.32 million in Australia (AU$44.8 million), which grew by 19.1 per cent year-on-year.
Cisco holds its customary dominant position with 58.3 per cent of the segment's revenue, HPE's share was 15.4 per cent, Riverbed has a 6.8 per cent share, with ARRIS Networks (5.14 per cent) and D-Link (2.5 per cent) bringing up the rear. ®