You'd be forgiven for feeling a bit like a runner-up at the annual Nathan's Hot Dog eating contest this morning; there was not that much storage tech news to digest last week. However, there's also a lot more to expect over the coming week, as the industry – mostly based Stateside – recovers from its extended 4th of July celebrations.
Delphix widens data sources and destinations
Delphix's structured database virtualisation product, Delphix Dynamic Data Platform (DDDP), which feeds data to developers, testers and others who require copies of production data, has been updated.
Veritas NetBackups of SQL Server can be used as the source for synchronising SQL Server databases with the Delphix DDDP product
DDDP integrates with the Jenkins continuous delivery/continuous integration workflow product for DevOps to provide automated data provisioning
DDDP works with more AWS instance types, packaging data into so-called data pods and moving them to AWS, supporting EC2, RDS and EBS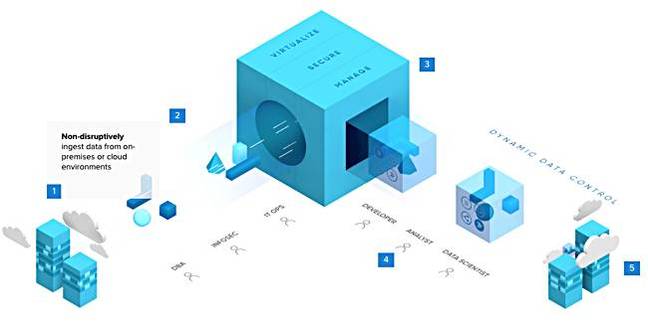 Delphix said it provides a DataOps facility, analogous to DevOps, ingesting production data from public cloud or on-premises sources and feeding it out, with sensitive data masked, to testers, developers, data scientists and others, either on-premises or in the cloud.
Object Matrix replaces Lattus at The Ark
UK media and entertainment post-production house The Ark has bought 1PB of Object Matrix's MatrixStore object storage. The Ark is like a digital file processing warehouse for the entertainment and media industry. Its services include quality control, film transfers, restoration and remastering, and editing and audio facilities.
The Ark has an LTFS facility and has also deployed Quantum's Lattus-M object storage and StorNext products for its petabytes of unstructured data in 2014. Quantum developed that in 2012, using Amplidata technology. Western Digital's HGST bought Amplidata in 2015.
Object Matrix said MatrixStore was selected to replace an existing object storage system, as the media library was becoming costly to maintain and expand.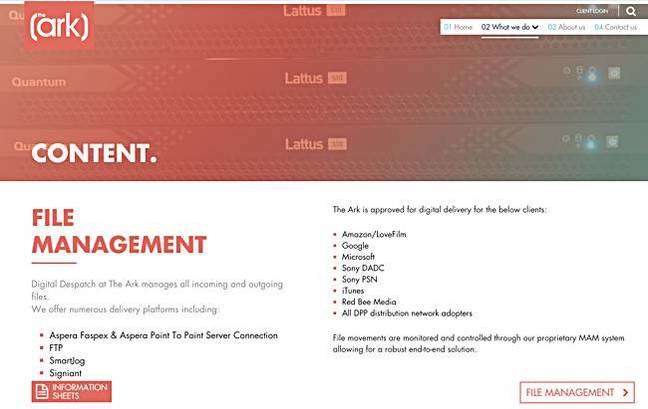 Speaking from The Ark, director Dan Martin said: "With a huge amount of content being housed in our storage system, we were looking for a cost-efficient way to do this whilst keeping the high level of functionality, security and elasticity of object storage."
He said MatrixStore provided intuitive ease of use, content security, a good migration target, local (UK-based) support, scalability for the future, and workflow support. He has the option of implementing a multi-site DR facility with it and adding a public cloud storage tier.
Datrium gets driven Chief Revenue Officer
Last week Datrium's new CEO Tim Page saw his sales head, VP Jim Grua, leave the somewhat hyperconverged system vendor.
This week Page hired Jim Vranicar, giving him the fancy role of Chief Revenue Officer.
Vranicar, Datrium told us, "ran an incredibly successful team for Amazon Web Services. As a Sales VP for the Virtual Computing Environment Company, he grew sales from $18m to $370m in just three years in his Division." There are high expectations from the start.
Page added: "He has a background tailor-made for Datrium, particularly as we focus our scalable, high-performance platform on large enterprises and an ageing vBlock base."
Vranicar opined: "The opportunity is unimaginable for this massively scalable, highly reliable HCI platform with cloud services."
Datrium sales reps face interesting times and targets for sure.
Shorts
The Formula One Group has said it will move the vast majority of its infrastructure from on-premises data centres to AWS, and standardise on AWS's machine learning and data analytics services – including SageMaker, a fully managed machine learning service, AWS Lambda event-driven serverless computing service, AWS analytics services and AWS Elemental Media Services for its video asset workflows.
Swedish retailer Clas Ohlson has bought Veeam Backup & Replication Enterprise Plus to protect its online business data and virtual servers. ®