This article is more than 1 year old
New AWS auto-scaler started life as private show for Netflix
Amazon's own auto-scaler now available for third-party apps
AWS has announced that "Application Auto Scaling can be used to add scaling to any services that you build on AWS", and Netflix has revealed the new feature started life as a custom job for the vid-streaming company.
As explained here, Netflix's home-brew "Titus" container management platform had no auto-scaling features and that held back adoption.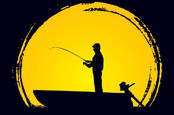 Gmail is secure. Netflix is secure. Together they're a phishing threat
READ MORE
"Around the time that we were investigating building our own solution, we engaged with the AWS Auto Scaling team to describe our use case," wrote Andrew Leung and Amit Joshi of Netflix's Titus team. "As a result of Netflix's strong relationship with AWS, this discussion and several follow ups led to the design of a new AWS Application Auto Scaling feature that allows the same auto scaling engine that powers services like EC2 and DynamoDB to power auto scaling in a system outside of AWS like Titus." The new Auto Scaling feature works with DynamoDB, ECS, RDS Aurora replicas, Appstream 2.0, SageMaker, EC2 Spot Fleet and Amazon EMR.
"In addition to helping drive key functionality for Titus, we are excited to see Netflix's collaboration with AWS yield new features for general AWS customers," Netflix's post concludes.
The Register imagines AWS users could be a little excited too: Amazon has always claimed to be driven by customer needs, so this is evidence of that creed at work.
The new feature also shows AWS users that the cloud colossus appears to have a "if you come, we will build it" mentality, at least for its biggest customers. ®