US taxman wants AI to do the security checks it seemingly can't do itself
That would be all of the security checks, then
---
The US tax authority – the Internal Revenue Service – is looking at how AI can secure and protect taxpayers' data held on its servers.
It recently filed a request for information aimed at experts that can help guide the IRS into possibly developing a platform that uses machine learning to sniff out and react to threats. The cybersecurity division working for the Cybersecurity Cloud Solution Program is hoping that the information will help them identify potential solutions based on current capabilities.
"The Internal Revenue Service's (IRS) Cybersecurity Division has a business need for an Artificial Intelligent (AI) machined-based analytical platform to proactively detect and respond to cyber- and insider-related threats," it said in the request.
"The IRS intends to use the results of this RFI to assist in the assessment of on-going industry efforts within the identified focus areas. The finding will also help to shape the path forward for potential acquisitions to include determination of contractual mechanisms to potentially pursue capabilities."
Ideally, the platform should:
Support local settings for specific needs and have global settings where attack sequences can be shared between environments.
Automatically and continuously learn the environment(s) improving accuracy.
Triage alerts to reduce false positives to parts-per-billion events.
Provide context for alerts/cases used for investigation.
Identify previously unknown threats and tracks entities over time.
Analyze data and provides context for alerts/cases used for investigation.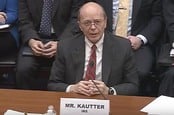 It's US Tax Day, so of course the IRS's servers have taken a swan dive
READ MORE
The platform should employ a range of machine learning algorithms that have been trained via unsupervised, semi-supervised, and supervised learning to dig through several sources of data to flag up any unusual activities. Banks already use machine learning to detect fraud from user behavior in real time, and now the IRS wants some of that action.
To guide experts thinking of submitting a report, the IRS has also published a list of questions it hopes to answer. Some of these range from asking for specific datasets to train and test algorithms, or how a system can realistically measure its false positive rate and confidence score in its decisions, to what possible backup procedures exist for catastrophic events.
It'll be difficult task to build a platform like this considering how outdated most government infrastructure is. Still, the IRS are hopeful and responses need to be filed before July 26. ®