Microsoft has revealed its long-rumoured smaller Surface device – and to The Register's mind it looks a lot like the re-invention of the netbook.
The new US$399 "Surface Go" has a ten-inch screen and comes in a tablet form factor. A Surface Go Signature Type Cover will set you back another $99, but includes a touchpad so you can keep your mousing habits instead of having to develop gorilla arms stretching out to use the touch screen. A Surface Pen will set you back another $99.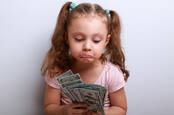 We might be skimming the Surface, but it looks like Microsoft's readying a wallet-friendly device
READ MORE
The device runs Windows 10 in S mode but can be upgraded to Windows 10 Home for those of you who want apps from sources beyond the Windows Store.
Ports? Yup: there's USB-C for power and video, a headphone jack, and a MicroSD card to get you beyond the 64GB, 128GB or 256GB installed at the factory.
Microsoft on Tuesday talked up the "built-in kickstand with full friction hinge that extends to 165 degrees helps you stay in your flow from tablet to studio mode."
Redmond's announcement of the device tries to cover a lot of bases: it says the device's 1800 x 1200 screen is "designed to render the page to the scale of most school textbooks" and to replicate the dimensions of a school composition notebook to make on-screen scrawling more intuitive. The Windows giant has also pitched it as suitable for professionals.
Thread bare
The Surface Go's CPU is a 1.60 GHz, two-core, four-thread, 2MB cache Pentium Gold 4415y. That's far from Intel's finest, and is a generation off the pace. The part doubtless helps to keep the Surface Go's price low, but won't deliver stellar performance.
At first blush this looks a bit like the netbook brought up to date for 2018. Just as netbooks outgrew seven-inch form factors to making typing feasible, Microsoft's given Surface Go buyers a path to easier input. It's also made much of the new device's ability to run full Office applications, a strong hint it feels that keyboard input is important to the device's success.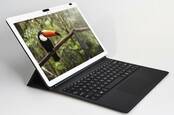 Qualcomm still serious about Windows 10 on Arm: Engineers work on '12W' Snapdragon 1000
READ MORE
So while the device is clearly an attempt to compete with the iPad, which Apple now promotes as "like a computer. Unlike any computer," comparisons are tricky. Apple's vanilla tablet starts at $329, with just 32GB of storage. A 128GB iPad costs $429, a bit more than the base model Surface Go.
But iOS on the vanilla iPad is also optimised for touch operation, while Windows 10 is still awkward in that mode.
It's also notable that Microsoft's gone with an Intel CPU for this machine, thereby positioning it as less portable than the Qualcomm-powered-and-always-connected PCs coming any month now. Those machines are said to offer 24 hours or more battery life. The Surface Go clocks off after nine – and that's the always-optimistic claim in the marketing blurb.
The Surface Go can be pre-ordered as of July 10th, US time, in US, Canada, Australia, New Zealand, UK, Ireland, France, Germany, Austria, Belgium, Luxembourg, Netherlands, Switzerland, Denmark, Finland, Norway, Sweden, Poland, Italy, Portugal, and Spain. The device will go on sale on August 2nd.
Microsoft also promised an LTE-enabled version later in 2018. ®
Similar topics