This article is more than 1 year old
BT's Patterson keeps his £1.3m wheelbarrow of bonus cash after all
Shareholder proxy vote revolt fails to rap chief exec over share price plunge
BT chief exec Gavin Patterson has sailed through the annual shareholders' meeting with his pay untouched, in spite of a late move to curb his £1.3m bonus.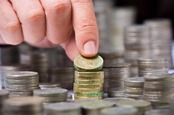 A £1.3m prize for a plunging share price at BT? Not so fast...
READ MORE
Institutional Shareholder Services, a proxy vote advice firm, said last week that shareholders ought to curb Patterson's paycheque on the grounds that they considered it "too large, in our view, for the level of performance".
Sadly for ISS, Patterson and his fellow directors got their remuneration recommendations through the AGM – albeit with shareholders controlling a third of BT shares, comprising 2.3 million votes, saying nay.
In fact every single recommendation put to the vote by BT sailed through virtually unopposed with the exception of the remuneration report, which was still successful. Patterson will therefore take home his £1.3m bonus, which is 130 per cent of his annual salary. Patterson also pocketed a £1.3m performance bonus last year. Both this year and last year's haul pale in comparison to the £5.28m pay package he enjoyed in 2015/16, which was lowered in the wake of the accounting scandal last January, when the telco had to write off half a billion pounds over "improper" accounting in its Italian division.
"We are naturally disappointed with the lower level of support received for our Remuneration Report for the year ending 31 March 2018," said BT in a statement. The one-time monopoly state telco added: "During the remainder of 2018 we will engage further with our shareholders and proxy advisers to understand in full detail the reasons for their concerns and whether we should consider any changes to our longer term approach to remuneration."
The telco revealed it had been "in dialogue" with its big shareholders "and proxy advisors" to discuss their "questions and concerns".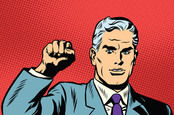 DXC execs to investors: It's say-on-pay time. Give us a bump, would you?
READ MORE
Evidently that frantic rearguard action was successful, although BT did admit that the revolt, such as it was, came about because of "the annual bonus payment to BT's Chief Executive for the 2017/18 performance year."
BT's share price was descending at the time of writing, having fallen from 232.35p on Monday – its highest point since May – to 227.35p, via a brief slump to 203p in mid-May. Back in November 2015 that price stood at 499.80p, a slump of 54 per cent over three years.
The company is in the process of fleeing from London, is slashing 13,000 jobs on top of the 4,000 culled the previous year, and in April announced it would close its iconic 150-year-old HQ in the capital.
BT announced "the strategy update" job cull in its full-year results for 2017/18, where it reported a revenue drop of 2 per cent to £23.7bn, and an 11 per cent rise in profit before tax to £2.6bn. ®