This article is more than 1 year old
Put WhatsApp, Slack, admin privileges in a blender and what do you get? Wickr
But are enterprises willing to pay for this suite smoothie?
It's an issue every sysadmin faces: how do you maintain a decent level of network security when everyone and their dog wants to use the latest messaging app or collaboration tool?
And when they inevitably do add WhatsApp and Signal and Slack and Telegram to their devices and set up their own project spaces, placing confidential corporate data on someone else's servers, how exactly are you supposed to keep track of it?
One solution is, of course, the lock-down: company phone, company laptop and strict limits on what can be used and added on both. It's a logistical nightmare but it largely works.
The other solution is to manage and firefight: get managers to push for specific apps or services and make it plain what you can and can't protect if they decide to go it on their own. Mop up when they screw up.
But there may be a third solution – one that the CEO of San Francisco-based Wickr, Joel Wallenstrom, is counting on. A "bring your own device" messaging and collaboration platform that provides administrative functions.
There's no shortage of companies that will sell you a special secure software platform for your execs or project teams but those solutions tend to be expensive and bespoke, requiring everyone to hand over their devices and have their software installed either by the company or someone they have "trained."
Wallenstrom hopes to find a happy compromise by embracing the quick-and-easy personal download and combine it with the kinds of controls and security that sysadmins expect.
In effect, Wickr plans to become the Blackberry of a decade ago – when everyone used and loved its phones, and network administrators used and loved its software. Except with Slack-style messaging thrown on top.
Options
To get there, the company offers three basic options: a free, Signal-style messaging app called Wickr Me; a Wickr Pro that provides your company with a private network on the company's servers; and Wickr Enterprise that runs on your own servers. They all run on phones and desktops and all the main operating systems and they can all talk to one another.
So far, Wickr has not broken out into greater public awareness. Its probably most famous for the fact that Uber's dark ops team used the software to coordinate outside the organization's main systems, safe in the knowledge that all their messages – which likely comprised of questionable efforts to gather confidential information on competitors – would be automatically deleted in six days.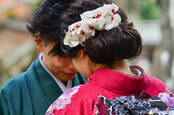 Crypto-curious? Wickr's opened its kimono for code review
READ MORE
Wallenstrom claims that the company's products were specifically built not to be viral. He's clearly not excited when we point out that when we downloaded the Wickr free app and gave it access to our phone's contacts, it found… that no one else had it.
Which is a little unusual for someone based in San Francisco who writes about the tech industry. By comparison, when we downloaded Signal (some time ago now) there were already around 15 people using it.
The company has had eight million downloads and one million monthly active users, he notes. Plus it currently has around 200 paying customers. But, yes, Wallenstrom concedes, Wickr is not yet in many people's minds. Which is why, presumably, we were invited to come in and ask him some difficult questions.
Like: what will Wickr do when the Feds turn up and insist on access?
"I'm not going to do it," he responds, referring to the inevitable request from the authorities for backdoor access. "I'm not supportive of it."