This article is more than 1 year old
Weirdest. Acquisition. Ever. Broadcom buys CA Technologies
$19bn to meld chipmaker and software museum into mission-critical amalgam
CA Technologies, long a byword for making acquisitions, has been acquired by Broadcom.
The $18.9bn cash purchase of the software company is so distant from Broadcom's chip business that it will probably not face the same regulatory problems that derailed Broadcom's takeover offer for Qualcomm.
Announcing the deal, Broadcom said the acquisition was part of its strategy to buy "established mission-critical technology businesses".
That's a fair enough description to apply to a company founded in the second half of the 1970s as "Computer Associates" by Charles Wang and Russell Artzt. The pair targeted the then-nascent market for third-party mainframe software and thrived, largely by acquiring other companies.
CA used acquisitions to grow its portfolio into systems management, anti-virus, security, ID management, applications performance monitoring, devops automation and more. Along the way it acquired a reputation as the place decent software goes to die.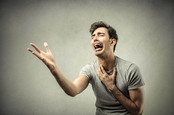 Broadcom's bid to win the hand of Qualcomm ends in tears
READ MORE
CA is so dissimilar to Broadcom that the transaction seems rather odd.
Broadcom's president and CEO Hock Tan explained the buy by outlining an ambition to create a "leading infrastructure technology" company.
"With its sizeable installed base of customers, CA is uniquely positioned across the growing and fragmented infrastructure software market, and its mainframe and enterprise software franchises will add to our portfolio of mission critical technology businesses. We intend to continue to strengthen these franchises to meet the growing demand for infrastructure software solutions", Tan said.
Mainframe solutions dominate CA's income, pulling nearly $2.2bn in the 2017-2018 financial year, followed by its enterprise solutions segment at $1.75bn and services at $311m.
In its most recent earnings call, CFO Kieran McGrath told analysts CA was moving to strengthen the subscription business in its enterprise segment, so rather than perpetual licenses, it would look more like mainframe software sales (which are already subscription-focussed).
In 2019, CA expects its shift away from enterprise perpetual licenses to SaaS and cloud models to bear enough fruit to justify reporting them as a discrete line item.
None of which, however, resolves the huge gap between a company which designs and produces silicon, and whose sales and marketing operations are geared towards getting product engineers to recommend their chips rather than those from Qualcomm, Marvell, and the like.
Which returns us to Broadcom's recent bid for Qualcomm, thwarted by the Trump regime for reasons including the likelihood it would mean a huge number of 5G patents pass beyond US control.
Even without that action, it's likely that Broadcom is already of such a scale that US regulators will make further acquisitions in the silicon business difficult to complete, on antitrust grounds.
This acquisition doesn't offer any immediately obvious "commercial synergies" - overlaps that let the new management play The Hunger Games with engineers working on duplicate projects - but rather propels Broadcom into an entirely new market.
The two have this in common: their appetite for acquisitions (at its 2018 financial presentation CA highlighted its latest strategic buys, application security company Veracode and devops automation outfit Automic). Apart from that, enterprise software has nothing much in common than silicon chips.
The stock announcement doesn't mention management arrangements, but it's likely that CA will form the basis of a new business unit under Broadcom, since there's no obvious division to roll it into.
Apart from diversification, CA's recurring revenue is attractive to Broadcom given the ups and downs of the world's waxing and waning demand for smartphones and other consumer gadgets can make for fluctuating revenue. CA's version of the announcement highlighted the makeup of its income: "The majority of CA's largest customers transact with CA across both its Mainframe and Enterprise Solutions portfolios. CA benefits from predictable and recurring revenues with the average duration of bookings exceeding three years".
That's longer than some smartphone product cycles. Just nobody tell the White House about CA's 1,500-plus patents falling into Broadcom's hands. ®