This article is more than 1 year old
Crumbs. Apple has tweaked the MacBook Pro keyboard
They say it is 'quiet(er)'. Well, quite...
Apple gave part of its MacBook Pro line of laptops a speed bump today. But all you'll want to know really is whether the machine can still be paralysed by a crumb, or a speck of dust.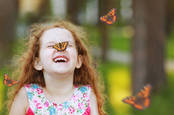 The butterfly defect: MacBook keys wrecked by single grain of sand
READ MORE
We can't say until the models show up in the channel, including Apple's own Stores, later this week.
All Apple said for now is that the range gets "an improved third-generation keyboard for quieter typing". Would that be quieter because the user is not swearing? Or quieter typing because you've had to move to an iPad?
Video editors and crypto-miners can plug in a Blackmagic eGPU.
The 13- and 15-inch models with Touch Bar get eighth-gen Intel processors and True Tone displays. The latter adjusts the colour balance of the display to the ambient environment. The 15-inch receives a six-core i9 capable of 4.8Ghz Turbo Boost mode, and up to 32GB of DDR4 memory. Every 15-incher has a refreshed Radeon GPU with 4GB DDR5 and can be configured with up to 4TB of SSD.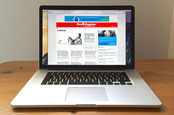 At last! Apple admits its MacBook Pro butterfly keyboards utterly suck, offers free replacements
READ MORE
A second-generation T2 chip is in Touch Bar, which is used for encrypted storage, secure boot, and Siri.
Prices here start at £1,749 and £2,349.
For users who pound their machines outdoors – typically field editors and photographers – the fragility of the MacBook Pro's butterfly mechanism made it a non-starter. The price of secondhand models that are four to five years old remains surprisingly robust.
Apple finally acknowledged the issue last month after the lawsuits started flying. A Keyboard Service scheme covers models made between 2015 and 2017. ®