New Pentagon CIO's JEDI mind-change trick: Controversial cloud deal paused
Former JPMorgan man wants to procure 'true enterprise cloud'
---
Controversial plans to award a massive Pentagon cloud project to a single supplier are said to be on hold as the department's newly minted CIO reviews the programme.
Dana Deasy, who joined the Department of Defense from JPMorgan in May, was assigned management of the cloud project at the end of June and is reported to have told staff to pause work.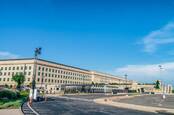 Pentagon on military data-nomming JEDI cloud mind trick: There can be only one (vendor)
READ MORE
The aim appears to be to allow the request for proposals (RFPs) to be re-drafted in a way that mirrors calls in the private sector – possibly in the hope of bringing in more bids – as well as increasing transparency around the controversial deal.
The Joint Enterprise Defense Infrastructure (JEDI) contract, which will cover all branches of the military and run for a maximum of 10 years, is part of larger efforts to modernise the department's IT systems.
It has come under intense scrutiny after the DoD revealed its intentions to hand the award to just one supplier, arguing this was the best way to reduce complexity and keep costs down.
Vendors and tech lobby groups – many of whom see AWS, with its multiple government contracts as a shoo-in – countered that it would reduce innovation, damage competition and risk lock-in.
Amid the chaos, the publication of a request for proposal, originally scheduled to appear in mid-May, was delayed, and then a further round of consultation was launched in June.
In comments at a Defense Systems Summit yesterday, Deasy indicated the delay would continue, saying that "this is not about making a certain date to get an RFP out".
Multiple outlets reported that he was carrying out a "full top-down, bottom-up review" of the project, with US site FCW quoting him as saying: "We're not a long ways off, we have a bit more work to do before it is released.
"[We want] an RFP that's truly comprehensive, is clear, and is written in a way that will maximize responses – and frankly – is written in a way that truly represents what any smart intelligent company in private industry would do in seeking to put an enterprise cloud in place."
Meanwhile, FedScoop reported that Deasy said the review was "to ensure we provide clear messaging from the department on our cloud adoption strategy, and the transparency on our approach with both industry and Congress".
However, it isn't clear whether the review will also assess the decision to award the deal to one vendor.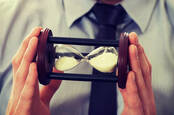 Pentagon: JEDI bids on hold again, but it's still not the cloud contract you're looking for
READ MORE
Deasy is reported to have said the DoD would deploy a "multicloud, multivendor environment" over time, which chimes with previous comments from officials that said the department isn't obligated to stick with the same vendor beyond the minimum base period of two years.
The main consideration for the department, though, continues to be tackling its disjointed estate. Its overall IT plan is to consolidate disparate networks, data centres and cloud instances, the latter of which total more than 500.
"We operate with multiple clouds today, but our clouds' capabilities are disparate and disjointed," Deasy said.
"We don't have a true enterprise capability that will deliver the efficiencies and the scale that the department needs." ®