The NFL, the home of America's favorite form of recreational brain trauma, will find itself a bit less wealthy, after it settled a lawsuit brought by a streaming video software developer.
The football league on Thursday finalized a settlement with OpenTV, which had accused the NFL of ripping off parts of eight of its US patents related to video streaming:
The lawsuit, filed in a central California district court in May 2017, claimed the NFL was, without permission, borrowing on each of the patents when it developed a host of streaming services and websites that let football fans watch clips of beefy lycra-clad men inflicting violence on each other: NFL.com, Watch NFL Network/NFL Redzone, NFL Now, NFL Game Pass, NFL Mobile, the NFL App, and NFL Fantasy Football.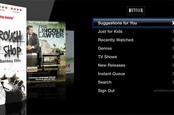 OpenTV slaps Netflix with patent lawsuit
READ MORE
"Plaintiffs allege that [NFL Enterprises] directly and indirectly infringes the Asserted Patents by making, using, offering for sale, and selling its online video services and inducing and contributing to the infringement of others," OpenTV's court paperwork claimed.
"Plaintiffs seek damages and other relief for NFLE's infringement of the Asserted Patents."
San Francisco-based OpenTV, which develops video streaming services for hardware vendors and TV networks, wanted the football league to cough up for deploying technology covered by its patents, while the NFL had countered by motioning to have the claim thrown out on the grounds that the patents were invalid and shouldn't have been issued in the first place.
The league succeeded in getting one of the patents, 6,154,172, tossed from the case before finally deciding to just settle the matter out of court. On June 28, the two sides told the court they had reached a deal, which now becomes final with all counts being dismissed with prejudice – meaning nothing can be refiled. Both sides say they will be covering their own court costs for proceedings that had gone on more than a year.
While terms of the settlement were not disclosed, merely getting that far has to be seen as a win for OpenTV, as the NFL has a market cap of $62.6bn and an army of lawyers.
OpenTV's parent company, Kudelski Group, which holds more than 5,000 patents and patent applications on security and multimedia technologies, said the settlement will include a licensing deal, meaning the tech firm could also get a cut from the NFL's highly lucrative video streaming operations. ®