This article is more than 1 year old
Sub-Prime: Amazon's big day marred by server crashes, staff strikes
The same day Bezos becomes the richest man in the world
Amazon's 36-hour "Prime Day" marketing jamboree has kicked off with more than a few hiccups.
Almost as soon as it started, Amazon customers eager to indulge in an orgy of consumption found their purchasing plans paralyzed – because Amazon's servers refused to accept payment details. Wannabe buyers grew increasingly frustrated by the delay to their conspicuous consumption, with the outage issues worst in Amazon's home base of the US.
You'd think that Amazon, an internet prince of doing things at scale, would be set up to handle a surge in demand of its own creation, but apparently not. Maybe too many people were inspired by the free concerts by middle-aged British boy band Take That, or the parallel event in New York by Ariana Grande, to promote Prime day.
Or maybe it was the endless stream of stories about the wonders of Amazon Prime Day from media outlet that felt it was news to highlight the amazing new products people could buy at amazing low prices, all without leaving their living rooms. Almost all such titles forgot to mention they get a cut of everything a reader buys if they click on the links in the story.
Even Amazon Prime's video service spent the day stuttering. One Reg reader was told it could be 24 hours before his Fire TV device would work reliably. In the end Amazon was forced to issue an apology for the day's cockups.
July 16, 2018
The e-emporium's problems appear to have been restored, or in the process of recovering, at time of publishing.
Prime time to strike
While Amazon's PR machine has been in overdrive apologizing and mitigating netizens' gripes, so too have those with a beef against the company.
Amazon workers in Germany, Poland and Spain announced that they would strike in the middle of Prime Day, as a protest to point out they are underpaid, overworked and that Amazon has repeatedly fought efforts for collective bargaining by its staff.
"The employer has the responsibility to provide for the physical and mental well-being of its employees," said Stefanie Nutzberger, responsible for federal board member of the German United Services Union (ver.di). "Amazon has neglected this responsibility for years and denied its people the right to set rules - in a collective agreement."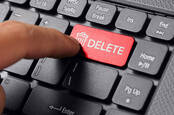 Amazon, eBay and pals agree to Europe's other GDPR: Generally Dangerous Products Removed from websites
READ MORE
About 1,800 Spanish Amazon workers are already out of strike over similar terms, as are some Polish staff and others reportedly in France and Italy. In many cases the unions have called on buyers to boycott Amazon on Prime Day to show their support.
"Amazon is a fair and responsible employer and as such we are committed to dialogue, which is an inseparable part of our culture," the company told The Register in a statement.
"We are committed to ensuring a fair cooperation with all our employees, including positive working conditions and a caring and inclusive environment. Amazon has invested over 15 billion EUR across Europe and have created over 65,000 permanent jobs since 2010 and provides a safe and positive workplace with competitive pay and benefits from day one."
Bill... who?
Given the worker discontent, the emergence of a new version of the Bloomberg Billionaires Index that named Jeff Bezos as the richest man in modern history was unfortunate.
Bezos's personal net worth now tops US$150bn. Amazon's rising share price added around $50bn to Bezos' worth over the last year and he's now worth more than Bill Gates was at the peak of his wealth in 1999, which would be around $149bn in inflation-adjusted dollars.
Gates has since sunk down the rankings as he has determined to give most of his money away. Bezos, on the other hand, wants to plough his cash into getting a few people off the Earth's surface and into space, rather than paying staff more or curing societal ills. ®