IBM's effort to make its Notes/Domino platform relevant for the future kicks up a gear this week, as the company prepares a second beta of a new version 10.
Notes combined messaging and an application development environment, which set hearts a-fluttering in the early-to-mid 1990s. IBM laid out a then-record $3bn to acquire Lotus, which invented Notes, and drove the product to great prominence. IBM re-branded Notes' back end as Domino and kept the Notes name for the client. But once Microsoft launched Outlook, bound it to Exchange and web-based development took off, both faded.
And faded and faded until October 2017 when IBM decided it had had enough and did a deal with HCL that saw the latter company pledge to take on future development work.
As we reported back March 2018, that plan bore fruit in the form of a roadmap to deliver a new version of the software in 2018 and another in 2019.
That version is inching closer to readiness. In recent weeks IBM staff have toured Asia explaining what will be in Domino 10, which has been available as a closed beta since June 2018. IBM collaboration exec Mat Newman has blogged that "the second half of July 2018" will see a second beta in which it is possible to test:
Domino (Windows and Linux)
Notes client (Windows and Apple Mac)
Notes, Designer & Admin clients (Windows)
Verse on Premises (Windows and Linux)
DominoDB NPM package for Node.js
The most important item on that list is the last one, because one of the reason Notes/Domino faded was that its development environment was a silo. Integrating node.js will make for more modern and portable apps.
The mention of Verse is also important, as it is IBM's attempt at creating a modern collaboration tool that uses analytics to help users understand what messages deserve their attention. Verse is currently an on-prem or cloudy option. Keeping the former shows IBM wants to bring its Domino user base along for the ride.
Sametime is IBM's multimedia and IM collaboration tool and its presence in the second beta will be welcomed by Domino shops who don't want to feel left behind by Slackers or Microsoft Teamsters.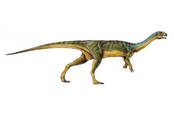 The last time El Reg covered IBM Domino we used a chisel
READ MORE
Some of the new features promised for Domino 10 are anodyne – tablet support, for example, is years late. Others like the availability Docker images and telemetry readable by New Relic make it the equal of many more modern applications.
IBM's promised Domino 10 will debut in 2018. Presentations to customers and prospects have shown a schedule including a "managed beta" in the year's third quarter, which is where we are right now. It therefore sounds like IBM and HCL are on target to deliver as planned.
Domino 11 remains on the roadmap for the year 2019 and promises a low-code development environment, which is the kind of thing the likes of Oracle, Salesforce and ServiceNow are currently pushing. And this all happens under a banner called "#domino2025" that suggests the products will be with us for some time. And perhaps as more than a legacy technology. ®
Similar topics