Business email accounts remain a lucrative way for scammers to get into companies and turn a quick buck.
The FBI's Internet Crime Complaint Center (IC3) says that attacks using Business Email Compromise (stealing a legit business account and then using it to transfer funds out to criminals) incidents have exploded, with reported losses more than doubling over the last two years.
From October 2013 to May 2018, 78,617 incidents were reported to the two groups, with total losses topping $12.5bn. In the US alone, 41,058 companies were hit for $2.93bn worth of losses. By comparison, between 2013 and 2016, BEC attacks netted criminals worldwide around $5bn in total.
"Between December 2016 and May 2018, there was a 136 per cent increase in identified global exposed losses the FBI said. "The scam has been reported in all 50 states and in 150 countries."
Also known as 'whaling', the attacks target specific, high-value accounts and individuals. The technique can be enormously profitable for scammers when they succeed.
It is not just cash transfers that are being targeted. IC3 notes that personally identifiable information is also increasingly being sought (usually for identity or tax theft). Scammers are also looking to move into targeting new industries such as real estate where companies are not as wise to their tricks.
"Victims most often report a spoofed email being sent or received on behalf of one of these real estate transaction participants with instructions directing the recipient to change the payment type and/or payment location to a fraudulent account," the agencies said in their report.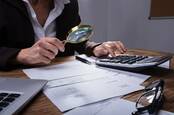 Scammers ahoy! International police operation harpoons 74 email whaling suspects
READ MORE
"The funds are usually directed to a fraudulent domestic account which quickly disperse through cash or check withdrawals."
Most often, the report says, the cash ends up getting moved via money mules before going to banks in China or Hong Kong via wire transfer. Outside of Asia, the report notes that banks in Mexico, Turkey, and the UK have also been popular locations to dump the pilfered cash.
The report recommends that companies use multiple forms of communication before making a transfer, particularly ones that include changes in the way a payment is issued. This will make it harder for the would-be scammers to operate.
"Be wary of any communication that is exclusively e-mail based and establish a secondary means of communication for verification purposes," the agencies advise.
"Be mindful of phone conversations. Victims have reported receiving phone calls from BEC/EAC actors requesting personal information for verification purposes." ®
Similar topics