This article is more than 1 year old
Reduxio turns inward and, er, sales off for the channel
New CEO prepares company for new direction
Israeli storage startup Reduxio, with its shiny new CEO, is going to sell only via channel middlemen and has waved bye to another exec.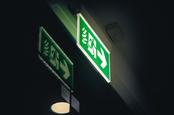 Reduxio gets head transplant as co-founder and other execs hit highway
READ MORE
Reduxio had an exec musical chairs episode in May when CEO and co-founder Mark Weiner quit, with board member and VC man Ori Bendori taking over. Several other executives left around the same time, including engineering veep Dror Granot, Eyal Traitel, director of technical marketing, and John Williams, president and the man responsible for worldwide field strategy and operations. Traitel went to Excelero.
At the time Reduxio said it was seeking fresh capital, was stable and needed a new direction in its engineering and development. That new direction now embraces sales and marketing.
Co-founder and CTO Nir Peleg said the firm was moving from direct to channel sales. A number of sales and sales-related people have left as a byproduct of that.
Chief marketing bod Mike Grandinetti has also left the building, the business confirmed to The Reg.
Nobody has gone from engineering and Reduxio is hiring in that department, it said. And chief system architect Or Sagi has been promoted to be Reduxio's chief innovation officer - which makes for a confusing acronym.
Peleg said the technology is moving to be cloud-based with a new release due shortly.
The company is in a good state and shipping product, it told us. Veep for product management and strategy Jacob Cherian said these are a second phase of company changes following the first in May.
Reduxio, founded by ex-Exanet people, is developing a quite radical primary storage software product that can have its state rolled back to any point in time. ®