Windows 10 IoT Core Services unleashed to public preview
Gizmos gain control over Windows 10 updates - at a price
Be still your beating hearts, Microsoft's Windows 10 IoT Core Services has hit public preview and the software giant has indicated just how much it is all going to cost.
Microsoft is keen to get a foothold in the Internet of Things (IoT) market. In 2015 it released a slimmed-down version of Windows 10 aimed at IoT devices, such as industrial machinery or the ubiquitous Arm-based Raspberry Pi (for those moments when Debian just doesn't quite cut it.)
While Windows 10 IoT Core is free, Microsoft hopes that device manufacturers will turn to the Windows maker in order to keep their toys up to date in a controllable fashion via Windows 10 IoT Core Services. Manufacturers that do not take up this option will see their devices placed on the semi-annual channel for Windows 10 updates, with all the joy that will entail as new versions of the OS are emitted.
By paying Microsoft a fee, device manufacturers can take their 10 years of Windows 10 support via the Windows Long-Term Servicing Channel, which sees a new release of the OS every two to three years. More importantly, manufacturers also get access to the Device Update Center (DUC) which lets them control and customise updates, something many ordinary users of Windows 10 would regard with envy.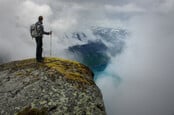 Microsoft's next trick? Kicking things out of the cloud to Azure IoT Edge
READ MORE
Fee-payers also get access to Device Health Attestation (DHA) – a service that inspects a device at boot and take actions (such as re-imaging it) if it detects problems.
That fee has now been revealed. Microsoft would like $0.30 per device per month, thank you very much (reduced to $0.15 during the preview period.) The big hearted Windows maker also plans a pre-pay option, but pricing for that has yet to be published.
Margins for IoT devices are usually wafer thin, and vendors may well wince at the additional cost of using Windows 10 IoT Core Services. However, the Windows Update infrastructure on which the service runs is very much tried and tested, and manufacturers may take advantage of the opportunity to sell their clients a subscription with enhanced support options.
Microsoft hopes the service will give its partners "the foundation to build sustainable business models" and "provide compelling solutions". At $0.30 a device, there is a real danger that the "compelling solution" could be to look elsewhere. ®