Galvanize – a for-profit tech training biz headquartered in Denver, USA – said today it plans to acquire Hack Reactor, a San Francisco-based code bootcamp provider, for an undisclosed sum.
The deal comes as the code bootcamp industry, booming since 2012, retrenches and reinvents itself in response to increased regulatory scrutiny and business challenges.
Galvanize just obtained $32m in Series C financing from investment firms Catalyst Investors and New Markets Venture Partners, as well as previous investors, a group that includes ABS Capital Partners, University Ventures and the Colorado Impact Fund.
In a statement, Tyler Newton, joining the Galvanize board from Catalyst Investors, described a slightly different vision for the combined businesses. "There is an increasing need to upskill the workforce," he said, noting that the company is well positioned for enterprise training.
Galvanize says the acquisition will allow it to "meet the growing demand of enterprise customers."
Business is our future
In a phone interview with The Register, Galvanize CEO Al Rosabal said the combined businesses will not be giving up on consumers. But he does see the enterprise market as an opportunity.
"Our history at Galvanize and Hack Reactor has been focused on providing opportunity for those who want to gain new skills and enter the digital economy," he said. "It's been focused on the consumer and it will continue to be so. That said … I do believe, and our investors believe, that enterprise has to be a part of our strategy."
That strategy involves providing companies with a way to help engineers with legacy skills gain the knowledge to utilize modern software development and cloud-oriented stacks.
European staffing firm Adecco appears to be following a similar path with its acquisition of code bootcamp General Assembly earlier this year. CEO Alain Dehaze in a video explains the deal as a way to allow Adecco to meet demand from clients to retrain their workers, what he calls "workforce transition services."
Asked whether he sees the bootcamp market consolidating, Rosabal characterizes the training industry as "dynamic" and said, "Some of the lower-quality people get flushed out of the market."
However, with regard to the Hack Reactor deal, he said, "I don't see it as a step toward consolidation but as strategic acquisition. We're going to have what we believe are the best data science and software engineering immersives in the industry."
Promises promises
When the code bootcamp industry emerged in the first part of this decade and in the years since, coding schools talked about turning non-programmers into junior software developers.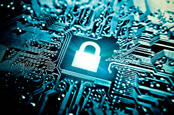 Infosec bootcamp, tools, exploit code, forensics and more: Get trained at SANS London Sept 2018
READ MORE
These schools made it sound as if almost all of their graduates would be welcomed by an industry starved of technical talent with lucrative job offers. And for this opportunity, many charged a significant sum, $11,400 on average.
But it's debatable whether there's really a tech talent shortage. According to Pew Research Center, a non-profit research organization, many economists argue there's a "a demand problem – not enough good jobs – rather than a supply problem – not enough skilled workers."
What's more, the educational outcomes of many boot camps have been exaggerated, so much so that educational regulators have intervened.
Last year, Flatiron School settled charges brought by the State of New York that it operated without a license and failed to properly disclose information about graduate job placement.
The school's website boasted that 98.5 per cent of its students received jobs within 180 days of graduation and received salaries averaging $74,447. But that figure combined full-time salaried positions with contract, internship and apprentice positions. The actual number of classroom graduates (as opposed to online) who accepted full time salaried positions was only 52 per cent, the company later acknowledged.
Lies, damned lies, and education
The for-profit education business has plenty of problems and not just among coding camps.
Even so, code schools don't have the best reputation. In 2016, California's education regulators fined Coding House Institute $50,000 as a result of complaints that it had misled students. This year, they imposed a $100,000 fine on codedistrict.io, another code training school.
Several coding schools have shut down recently, including Apollo Education Group's Iron Yard, and Kaplan's Dev Bootcamp.
In October, corporate office space biz WeWork (home of The Register) announced the acquisition of Flatiron School. As WeWork co-founder Adam Neumann put it in a blog post, the plan is to "offer new Flatiron in-person courses in new locations and online through new models and new channels."
Similar to Galvanize, there's some pivoting going on. WeWork's educational focus appears to be training those who already have jobs (upselling office tenants) and brokering connections among existing clients rather than turning baristas into junior devs. ®