Boss helped sysadmin take down horrible client with swift kick to the nether regions
Dirty doctor's dodgy diagnosis defeated. Plus a new chapter for On-Call
On-Call Welcome once more to On-Call, in which Register readers share their stories of silly tech support incidents.
This week meet "Jay" who told us that "Long ago, in a career far away, I worked in Field Service for Wang Laboratories in the Philadelphia, PA, area."
Among the products that Jay tended was the model 702 plotter.
Jay told us the machine "was an IBM Selectric typewriter whose carriage and platen movement hardware had been replaced with stepper motors. It was mounted on a sleek-looking black hammertone-finish pedestal."
And it had some quirks.
"Where the typewriter's paper release lever had been, the lever protruding from the cover top now operated a toggle switch which cut power to the steppers," Jay explained. "That was to allow paper changes without fingers becoming involved in the plotting process."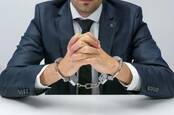 Tech support chap given no training or briefing before jobs, which is why he was arrested
READ MORE
But that feature wasn't very obvious and Jay said users often forgot to use it. "With no power to the stepping motors, the next plot would simply chip a hole in the motionless paper and platen."
At which point he'd get a call asking to fix it.
Those calls, he said, were "usually resolved on the phone by the receptionist. But once in a while, a tech would have to go out to demonstrate."
Those visits usually went well. However Jay had the misfortune to encounter "this one customer, a leading pediatric endocrinologist with all the personality of a diseased thyroid, who seemed untrainable in this regard."
"Other techs and I had flipped the switch for him enough times that we were frustrated." It didn't help that "he was a raving maniac on the phone to the receptionist."
The dirty doctor's "umpteenth 'OF COURSE IT'S ON!' call fell to me," Jay explained. And just to make things even more interesting his boss, named Don, decided to come along for the ride. Don did something odd as he prepared by popping chalk, string, a ruler, a protractor and a compass into his briefcase for the job.
"After introducing himself to the customer, he walked over to the 702," Jay recounted. " With chalk on the black hammertone paint, he drew lines, intersected arcs, bisected angles, and all the other stuff you saw your geometry teacher do. Eventually, he marked an intersection on the bottom rear with a big X."
The doctor watched the entire procedure, which culminated in Don placing his hand on top of the typewriter cover "over the switch lever, as if to steady himself as he raised his right foot."
"With everyone's attention on his foot, he gave the X a good, hard kick. He used the distraction to shift his hand slightly so as to turn on the switch."
"Of course, the machine was now working. We never heard from the doctor again!"
Have you used deception to solve a customer problem? If so, click here to write to "Who, me?" and you might just land here on a future Friday.
Meet the new On-Call, same as the old On-Call
But I won't be here with you: this is the last On-Call to come from my pen, and the last Register story I'll write for the foreseeable future.
Another job, at another publisher, came along that offers some opportunities El Reg can't match unless I move myself and my family out of Australia. So off I go, regretfully but with great memories of six-and-a-half fabulous years at The Register.
It's been a privilege to work alongside the talented, dedicated, and decent people of Situation Publishing, The Register's owner, who are cool with me saying some indulgent words here in On-Call because I conceived the column and it will continue, making it my hopefully lasting contribution to the site.
On-Call has received more than 700 submissions, of which we've run about 250. It averages 130 comments a week and more upvotes and downvotes than we can easily count. For an hour or two each week the On-Call comments page has more traffic than On-Call itself.
I love that so many of you come to chat and to bond over freely shared peers' experiences, that you banter, spin off on improbable tangents and enjoy each other's company. Keep doing that, OK? The world needs The Register – a global, strong, technologically literate IT news outlet that digs for hard news and also tries to make you smile. So please carry on reading, commenting, voting, sending tips, taking the time to share your stories and acknowledging our obscure jokes.
I've tried to impart everything I know about writing good On-Calls, and good Who, me? columns too, to its next curator… Rebecca Hill in the UK Reg office. We've given Beki extensive training in dodgy segues, how to depict bosses and users as foolish cads, and how to write sysadmins and developers as wise, tolerant, patient and never, ever smug once they're proved right.
She'll do a grand job when she starts next week. Give her a flying start, with a lovely big load of comments, would you please? And if any of you care to follow my next adventure, my Twitter feed will eventually reveal all.
A few last words.
To The Register's owners: thanks for the wonderful opportunity and for your trust.
To my colleagues: I'm so sorry that chances of a company meeting in Sydney just receded somewhat. I have a spare room so come visit anyway. Just don't stay too long – you Brits have a reputation for that. To Richard Chirgwin in Sydney, thanks for putting me through the gap and then putting up with me.
And lastly to my wife and kids who've endured years of me trying to explain terrible tech-related puns I proudly used in headlines, often written while I was away on media junkets. Thanks for indulging me in that and so many other things. ®