This article is more than 1 year old
Google's Alphabet hit by Europe's other GDPR: Global Domination = Profit Reduction
Net income for Q2 slashed by $5bn Android antitrust fine
Dusting off a $5bn European monopoly abuse fine over Google's Android business, parent company Alphabet delivered better than expected Q2 2018 earnings – lifting its shares in after-hours trading.
Alphabet today reported $32.7bn in revenues in the three months to June 30, up 26 per cent compared to Q2 2017, and 23 per cent in terms of constant currency. Thomson Reuters had expected something more like $32.17bn.
Operating income for the period was $7.9bn, up 15 per cent year on year, or $2.8bn if you subtract the $5bn (€4.3bn) fine for breaking EU antitrust rules, down 32 per cent. Alphabet's operating margin was 24 per cent without the fine and 9 per cent with it, versus 26 per cent and 16 per cent a year ago, respectively.
Characterizing the quarter as very strong, Ruth Porat, chief financial officer of Alphabet and Google, in a statement said: "Our investments are driving great experiences for users, strong results for advertisers, and new business opportunities for Google and Alphabet."
Net income was $8.3bn, up 32 per cent year on year, or $3.2bn after the fine is taken into account, down nine per cent. Diluted earnings per share came to $11.75 or $4.54 after the fine; in Q2 2017, EPS was $8.90 and would have been $5.01 had the fine been taken into account.
Both Alphabet's headcount and taxes increased. The company's collective headcount reached 89,058, up from 75,606 in Q2 2017. Its effective tax rate reached 24 per cent, up from 19 per cent during the same period last year. Google's traffic acquisition costs – what it pays to partners – also went up, reaching $3.4bn, from $3bn in Q2 2017.
Capital expenditures rose too, reaching $5.5bn from $2.8bn, an increase attributed to data center and property investments.
License to print money
The bulk of Alphabet's revenue continues to come from advertising, which amounted to $28bn for the quarter, or roughly 88 per cent of sales. The remaining $4.4bn came largely from Google's cloud business and hardware sales.
"We're pleased with the ongoing momentum in our advertising businesses," said Porat on a conference call for investors, adding that Alphlabet has high hopes for the positive impact of machine learning on its ad business.
Alphabet's "other bets," investments in less established ventures like Calico, Fiber, Nest, Verily, and Waymo, posted an operating loss of $732m, about $100m more than the year-ago quarter, on revenue of $145m.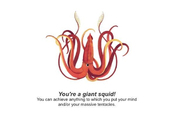 Android users: Are you ready for the great unbundling?
READ MORE
During a conference call with financial analysts, Google CEO Sundar Pichai echoed Porat's enthusiasm for machine learning. "The common thread you'll head on today's call is the benefit of machine learning and artificial intelligence," he said.
Asked about the impact of Europe's GDPR data rules on its business, Pichai said it's too early to tell, adding, "We've always been focused on user privacy."
No one questioned that claim during the call.
Pichai was also circumspect about the company's cloud business, so as not to spoil expected announcements at Google Cloud Next '18, a conference focused on the Google Cloud Platform that opens in San Francisco on Tuesday.
"We're investing for the long run," he said about the company's cloud business. "We're definitely seeing traction."
Alphabet's stock price is right now sitting at $1,255 apiece, up 3.6 per cent in after-hours trading. ®