Exclusive Frankenfirm DXC Technology over the weekend abruptly announced the immediate departure of Steve Hilton, the exec veep that ran the Global Delivery Organisation, and confirmed his temporary replacement.
Hilton ran GDO since DXC began trading in April 2017. He controlled IT Operations, Application Management and Business Process Services within the division, which effectively houses the firm's field techies that fix stuff.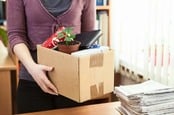 DXC Franken-firm 'on track' to slash $1bn with deeper 'synergies' ahead
READ MORE
In an email sent to staff on Saturday, 21 July – seen by El Reg – DXC CEO Mike Lawrie told the workforce of the "change in leadership" but made no reference to Hilton's next position or why he was exiting.
"Beginning Monday, July 23, Samson David, senior vice president of the GDO, will take over as interim head of the GDO, reporting to me, while a search is conducted for a permanent leader," stated Lawrie.
"In the meantime, the GDO's objectives remain unchanged, including continued focus on performance and cost improvements, Delivery-led growth and further development and roll-out of Bionix."
Bionix is DXC's effort to automate IT services, released in February, which apparently uses "analytics and AI, lean processes and leading automation" to give the firm "greater insight, speed and efficiency" across GDO.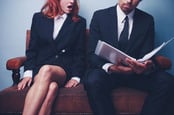 HPE to staff: 'We are permanently clipping your costs'
READ MORE
Automation is one of the levers DXC is pulling, partly to try to cut costs, in response to fewer major outsourcing projects being signed off by global customers in the era of the cloud.
DXC saved more than $1bn last year by reducing headcount in GDO and elsewhere, and by rationalising real estate including data centres and office space. Other measures to clip overheads were also introduced.
Lawrie said the upcoming Deliver Town Halls – a gathering for GDO staffers – will "proceed as scheduled" on 26 July. "As an addition to the agenda, Samson will discuss GDO priorities and will answer questions."
Then in a brief par, the chief thanked Hilton for "all he was able to accomplish at DXC" and asked employees to join him in "wishing him well in his future endeavours".
Lawrie also thanked staff – a little presumptuously perhaps – for their "support of Samson as he steps into the new role for our clients and company".
So that's it for Hilton, the man that joined CSC as exec veep and GM for Global Infrastructure Services in February 2015, and stuck with the business as it merged with HPE Enterprise Services. And who had a tough job of trying to manage a part of the organisation that was heavily disrupted by redundancies in calendar 2017, and to a lesser extent this year.
The Register has asked Hilton to comment. ®