This article is more than 1 year old
Form an orderly queue, people: 31,000 BT staff go to Openreach in October
Incumbent 'committed' to give it greater 'strategic independence'
BT Group today said it has started consultation with 31,000 staff that are bound for Openreach in October, according to a statement filed with the London Stock Exchange.
In early 2016, UK comms regulator Ofcom identified serious failings with BT's ownership of Openreach, a subsidiary that runs Britain's entire broadband infrastructure. It said Openreach had an incentive to make decisions that benefited its telco parent rather than BT's rivals.
This corporate structure hindered competition and posed challenges to the rollout of full fibre across Britain, Ofcom said. It stopped short of calling for a full separation and instead recommended Openreach separate legally with its own independent board comprised of non-exec directors that should not be affiliated with the BT Group.
Outgoing BT chief Gavin Patterson said today that BT was "delivering the final stage of what was agreed under the Digital Communication Review" and working with unions on the transfer of tens of thousands of employees.
"Openreach now has its own board, greater strategic and operational independence, and a separate brand. From October, it will also have its own, independent workforce."
BT also said today that Openreach is providing a higher three to five-year wholesale discount structure for fibre broadband that will be open to all of all of Openreach's Communication Provider (CP) punters that grow its Fibre-to-the-Cabinet and Fibre-to-the-Premises customer base on Openreach's network.
The incentives, which BT said go "beyond regulator Ofcom's pricing controls on Openreach's super fast broadband", are supposed to give a financial leg-up to its CPs when they upgrade their customers to superfast broadband.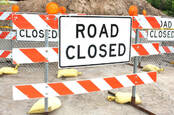 Infrastructure wonks: Tear up Britain's copper phone networks by 2025
READ MORE
There are five discount structures that will be available from 21 August.
BT said it expects the revamped structure is "likely to have an adverse impact in the order of high tens of millions of pounds on Openreach's revenues and EBITDA in fiscal '19", the level of which depends on retail market dynamics.
The National Infrastructure Committee, which advises the UK government on where to spend taxpayers' cash, said weeks ago that Britain should be prepared to switch off copper-based phone networks by 2025 and go full fibre by 2033. ®