This article is more than 1 year old
Pop that in the container, would you? HPE performs 3PAR array brain transplant
Adds Nimble InfoSight sw, more containerisation middleware support
HPE has planted a Nimble InfoSight brain into its 3PAR system management and extended its DevOps middleware coverage to make 3PAR more container-friendly.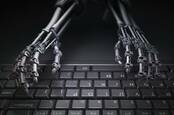 Gulp. HPE's InfoSight self-repairs and makes 'proactive decisions'
READ MORE
InfoSight system management – which previously rejoiced in the live-yoghurt-sounding moniker of Proactive Wellness – was a piece of software that HPE was looking to acquire when it bought Nimble Storage last year for $1.2bn. Nimble all-flash and hybrid arrays are monitored and managed by InfoSight's cloud-based analytics, based on hardware and software sensor-provided data from the arrays.
In November 2017 HPE said it was adding InfoSight facilities to its 3PAR storage arrays. It had updated InfoSight with an AI Recommendation Engine (AIRE).
HPE claimed InfoSight has predicted and "auto-resolved" 85 per cent of more than 1,500 cases across the 3PAR installed base.
While 3PAR arrays haven't had a poor uptime record in general, problems have occurred, for example at the Australia Taxation Office in December 2016 and February 2017, and the Australian prisoner tracking system issues.
DevOps and containers
HPE said it has automated the setting up of 3PAR arrays for DevOps/containerisation use beyond current integration with Docker and Mesosphere DC/OS, with support for:
Kubernetes
Red Hat OpenShift
VMware vRealize Orchestrator plug-in with pre-built workflows to speed storage management
Blueprints for Chef, Puppet and Ansible configuration management tools
Language software development kits in Ruby and Python
The firm said InfoSight predictive support automation and extended application automation features are available to all 3PAR customers with an active support contract. ®
Serverless Computing London in November will give you the state of play on serverless and function as a service, and explain how to put them to work in your business. Full details, and ticket information, at the website here.