This article is more than 1 year old
No big deal... Kremlin hackers 'jumped air-gapped networks' to pwn US power utilities
'Hundreds' of intrusions, switch could be pulled anytime, where have we heard this before?
The US Department of Homeland Security is once again accusing Russian government hackers of penetrating America's critical infrastructure.
Uncle Sam's finest reckon Moscow's agents managed to infiltrate computers networks within US electric utilities – to the point where the miscreants could have virtually pressed the off switch in control rooms, yanked the plug on the Yanks, and plunged America into darkness.
The hackers, dubbed Dragonfly and Energetic Bear, struck in the spring of 2016, and continued throughout 2017 and into 2018, even invading air-gapped networks, it is claimed.
This seemingly Hollywood screenplay emerged on Monday in the pages of the Wall Street Journal (paywalled) which spoke to Homeland Security officials on the record.
The Energetic Bear aka Dragonfly crew – fingered in 2014 by Crowdstrike and Symantec – was inside "hundreds" of power grid control rooms by last year, it is claimed. Indeed, since 2014, power companies have been warned by Homeland Security to be on the look out for state-backed snoops – with technical details on intrusions published here.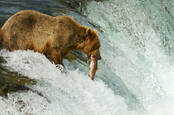 Microsoft: The Kremlin's hackers are already sniffing, probing around America's 2018 elections
READ MORE
The Russians hacked into the utilities' equipment vendors and suppliers by spear-phishing staff for their login credentials or installing malware on their machines via boobytrapped webpages, it is alleged.
The miscreants then leveraged their position within these vendors to infiltrate the utilities and squeeze into the isolated air-gapped networks in control rooms, it is further alleged. The hacker crew also swiped confidential internal information and blueprints to learn how American power plants and the grid system work.
We're told, and can well believe, that the equipment makers and suppliers have special access into the utilities' networks in order to provide remote around-the-clock support and patch deployment – access that, it seems, turned into a handy conduit for Kremlin spies.
The attacks are believed to be ongoing, and some utilities may not yet be aware they've been pwned, we were warned. It is feared the stolen information, as well as these early intrusions, could be part of a much larger looming assault.
"They got to the point where they could have thrown switches," Jonathan Homer, chief of industrial control system analysis for Homeland Security, told the paper.
The Register will watch developments, however, caution is probably a useful prescription at this stage.
After all, an attack on the American grid reported in late 2016 turned out to be far less than was first feared: it was one infected laptop in a relatively small operator, Burlington Electric, and the attack didn't reach control systems.
Infrastructure security expert Robert Lee has a level-headed thread, here, on Twitter. "In short, please take cyber threats to industrial infrastructure serious," he said. "They are getting far more aggressive and numerous. But let's not use word choices that mislead and hype up the issue. It's bad enough without added fear."
While the Kremlin has seemingly developed a keen interest in America's computer systems, it has denied any wrongdoing. ®