This article is more than 1 year old
Brit spending watchdog brands GP Primary Support Care a 'complete mess'
When outsourcing goes bad! NHS England and Capita blamed
NHS England must re-evaluate the way it outsources work to the private sector in the wake of "continued squabbles" with Capita over the mismanaged £700m Primary Support Care (PSC) contract.
The seven-year agreement that began in September 2015, which includes an option to extend it for three years, was to provide support services to 7,000 plus GPs surgeries across the country. Services include GP pay and pensions, medical record management, and patient registration and maintenance.
However, from the outset both doctors and Local Medical Committees identified major failings with patient safety, and noted that GP workloads and finances were also affected. The National Audit Office and British Medical Association (BMA) have both spoken despairingly of Capita and NHS England's handling of the contract.
The Public Accounts Committee (PAC), a select body of the British House of Commons that monitors the way taxpayers' cash is spent, has now weighed in heavily, branding the contract a "shambles".
"NHS England made a complete mess of what could have been a responsible measure to save taxpayers' money," said PAC chair Meg Hillier.
In the "short-sighted rush" to cut around 35 per cent of the £90m it cost annually to deliver these services, there was little thought for the 39,000 GPs, dentists, opticians and pharmacists affected by the outsourcing.
That has to change in future arrangements, the PAC determined.
Complaints made to the BMA included 87 women being told incorrectly they were no longer part of the cervical screening programme; delays to 1,000 GPs, dentists and opticians working with patients; 162,000 items of clinical correspondence not being delivered; and issues with GP grants.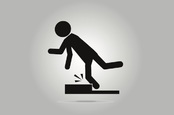 NAO probing Capita's sickly £700m GP support gig
READ MORE
"It is clearly unacceptable that poor procurement should put patients at risk of harm," said Hillier. "NHS England needs to rethink its approach to outsourcing and invest time in getting its contracts right.
"That means listening to concerns from the front line and properly considering the impact changes will have on services and public health. But it also means establishing an effective relationship with the supplier."
For its part, Capita has apologised for mistakes made and admitted last month that it does not expect to turn a profit on the PSC contract.
PAC said that NHS England and Capita spent time disputing fundamental components of the contact rather than on improving services, and said elements of the PSC are still in dispute.
"The dismal fallout here, with NHS England and Capita squabbling over details that should have been agreed in 2015, tells its own sorry tale," said Hillier.
NHS England is to report back to PAC in January 2019 on ways that it will raise its game in future contracts; what it has done to compensate GPs for the service disruption; provide updates on whether any evidence of harm to patients emerges; and whether it has agreed on outstanding areas of difference with Capita.
A Capita spokesman told us it has "apologised for unacceptable failings in relation to the initial delivery of this contract."
He claimed Capita is now "meeting the vast majority of key performance targets, and have put in place a new governance arrangement with NHS England to ensure improvement continues."
"Capita is committed to delivering this contract and its vital purpose: digital transformation for NHS support services that were previously paper-based, fragmented and without national standards." ®