This article is more than 1 year old
Prof claims Lyft did a hit-and-run on his ride-sharing tech patent
App-ademic's lawsuit demands jury trial, damages, etc etc etc for alleged infringement
Lyft is the target of a lawsuit filed by a former Georgia Tech professor who alleges the dial-a-ride upstart ripped off his patented idea.
Prof Stephen Dickerson and his company RideApp claim Lyft is infringing on US Patent 6,697,730: "Communications and computing based urban transit system." He filed the patent in 1999 and originally assigned it to Georgia Tech.
The patent describes a platform that uses "a communications and computing based urban transit system based on digital cellular communication, GPS locating technology, and digital computers to provide real-time command and control of passengers and vehicles with the objective of minimizing the social costs of urban transportation."
According to the complaint [PDF] filed to the New York Southern US District Court this week, Dickerson had originally planned to use his system as a low-cost way to improve transportation in poor parts of New York City.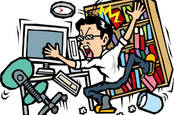 Ahem! Uber, Lyft etc: California Supremes just shook your gig economy with contractor ruling
READ MORE
"The '730 Patent addresses the economic and social problems of commuting; offers car transportation services to underserved communities, such as the outer boroughs of New York City; reduces pollution; reduces the costs of purchasing, maintaining, owning, operating, and insuring motor vehicles; addresses the costs of building and maintaining highways, mass transportation systems, and other infrastructure required for individual transportation vehicles; addresses the inefficiencies attendant to the fact that, by some estimates, most passenger vehicles sit, idle and unused, more than 90 per cent of the time; and mitigates the lack of sufficient parking for individual transport vehicles at retail establishments and business centers," the complaint reads.
The patent was never developed into an idea and, earlier this year, the now-retired Prof Dickerson got the patent's assignment returned to him from his former employer so he could launch RideApp. Now, the academic says, he wants to collect on the patent that RideApp believes is being used by Lyft to power its business.
"Lyft makes, uses, sells, offers for sale, and/or imports into the United States and this District products and services that practice the claims of the '730 Patent, including but not limited to Standard Lyft, Lyft Line, Lyft Shuttle Lyft Plus, Lyft Premier, Lyft Lux, and Lyft Lux SUV (collectively, the "Accused Products and Services")," the complaint alleges.
RideApp is now asking for a jury trial to determine damages in the case, alleging six different counts of direct and indirect infringement on the '730 patent.
It does seem odd, however, that Dickerson has only sued Lyft, not the much larger (and richer) Uber. Could it be he's trying salami tactics on the ride-sharing industry?
Lyft did not respond to a request for comment on the suit. ®