International shipping giant Cosco says it is recovering from an apparent ransomware infection on its American computer network.
The biz said late Wednesday that its freight shipping operations will not be impacted, but phone and email systems were down in the US, Canada, and in some of the corp's Panama, and Peru and other South American offices. Cosco identified the issues as a "network breakdown," that had prompted staff to cut off email and VoIP connections between the Americas offices and other regions of its business.
Cosco said that all of its shipping fleets would continue to operate as normal as it scrubs and restores its computers, and that its customer-facing websites and tracking services were not compromised.
"We have started contingency plans, such as transfer of operations and conducting operation via remote access, to ensure continuous service in the Americas," Cosco said on Thursday.
"During the network failure period, there could be delays in service response in the Americas, and we are expecting your kind understanding."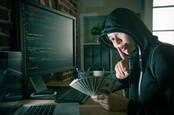 Ransomware is so 2017, it's all cryptomining now among the script kiddies
READ MORE
According to Cosco's FAQ page [PDF] on the matter, the contingency plan includes re-routing some US and Canada shipping requests through available systems in the Peru and Panama offices, and in other cases, the company has been forced to run shipping requests through Yahoo! and Hotmail email addresses.
While Cosco did not say what the cause of the network disruption was, a report from maritime news specialists Lloyds List cited company emails in placing the blame on a ransomware infection that had been spotted on its US systems, prompting the decision to cut off contact with other regions. The report notes that networks outside of the US are in fact functioning as normal and that employees have been advised not to open suspicious emails.
Shipping and logistics site JOC.com reported that despite the outage, shipments from Cosco are being processed, although things are moving slower than normal, according to the companies that unload Cosco containers at various ports in North and South America. ®
Similar topics