Juniper Networks' Q3 revenue is 8 per cent lower than last year, but at $1.2bn it came in ahead of the company's previous guidance, and CEO Rami Rahim now expects Juniper to return to year-on-year growth by the December quarter.
GAAP net income was also down 35 per cent year-on-year, to $116.5m.
The company warned investors that the timing of contracts and deployment schedules could dent Q3 2018, and that it expects the pipeline to become more stable at by Q4.
As is common to everyone in the industry, shortages in electronics (DRAM and some power electronics components) are problematic, but CFO Ken Miller said DRAM prices are starting to stabilise and could start to fall early in 2019.
Rahim emphasised that in the business of big-iron routers, customers are starting to transition from the MX platform to the PTX platform.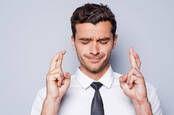 Juniper revenue dries up, company says clouds to rain cash soon
READ MORE
Implementation takes time, however, and that's squeezing the cloud router segment – customers have trimmed down their orders for the older platform, but their PTX rollouts are proceeding slowly.
Miller pointed out that the biggest iron sells to a small population of very large customers, making the market prone to ups and downs on a short timescale: "We're talking about hyperscalers here, so it only takes a couple of customers to move the needle … the conversations with our customers down at the engineering level have never been stronger."
The MX/PTX decline, he said, is beginning to stabilise, indicating that any slowdown is a timing issue rather than a competitive issue (that is, losing business either to white-box networking or to Cisco).
The switching market, Miller added, continues to offer an opportunity to take market share in the cloud vertical following on a strong performance in enterprise and Tier Two service providers.
Miller added that the 400Gbps "inflection point" expected in 2019 is a big opportunity for Juniper, in light of the company's product suite launched earlier this week.
Rahim said the 400 Gbps announcements are just "teasers of what's to come." While that migration will cannibalise 100Gbps products, that's a trend that will play out "over many years".
"We wanted to make sure we introduced a holistic 400-gig strategy across our entire platforms" and as optics become available, more products will follow.
Although a small segment of total revenue, growth in Juniper's software business suggests it's starting to come to terms with the same transition to software as is visible in competitors like Cisco.
"This quarter we grew software 27 per cent year-on-year," Miller said, taking that business to more than 10 per cent of Juniper's revenue, compared to 6 per cent last year.
With the Contrail Enterprise multi-cloud solution due to ship soon, Miller expects the trend towards software to accelerate.
The also-small security segment performed well, up 16 per cent year-on-year to $79m.
In line with other vendors, Rahim expects 5G rollouts to support Juniper's key businesses.
"The infrastructure to support 5G services is going to be built on a distributed telco cloud," he said, adding that it will "only accelerate as 5G deployments start to happen."
He picked out security as offering good 5G opportunities, and anticipated being "in a fantastic position" for 4G and 5G projects.
The company said new carrier-level security products are coming this year, because its high-end security products are due for a refresh.
On a geographical basis, the Americas fell 16 per cent year-on-year to $676m, EMEA rose 7 per cent year-on-year to $309m, and APAC was flat at $219m. ®