This article is more than 1 year old
'Prodigy' chip moonshot gets hand from Arm CPU guru Prof Steve Furber
Perfect for the EU's domestic supercomputer... ready by 2020. No really
Silicon design startup Tachyum has appointed the original designer of the Arm CPU to its advisory board and chucked its hat in the ring to be the domestic exascale supercomputer chip inside the EU's home-grown super.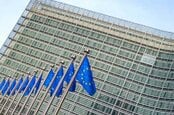 EU plans for domestic exascale supercomputer chips: A RISC-y business
READ MORE
The firm, which also recently announced that it would open an EU R&D Center in Slovakia, hopes to unveil its Prodigy universal processor by the end of 2019. Tachyum said it had passed the proof of technology stage, and claimed the "speed of the core" would be demonstrated on a 7nm process in the autumn of 2018.
Prodigy CPU
Tachyum, which came out of stealth in 2017, said it was designing a CPU that redistributes instructions between hardware and software to optimise processing.
Tachyum has some not-so-humble ambitions for the CPU: it's looking to make the smallest and fastest general purpose, 64-bit processor available, requiring 10x less power and reducing server cost by 3x.
The CEO told HPC Wire: "The Prodigy platform has 64 cores with fully coherent memory, barrier, lock and standard synchronization, including transactional memory. Single-threaded performance will be higher than a conventional core. Each chip will have two 400 Gigabit Ethernet ports."
Power efficiencies are gained by moving out-of-order execution capability to software, Danilak said. "All the register rename, checkpointing, seeking, retiring, which is consuming majority of the power, is basically gone, replaced with simple hardware. All the smartness of out-of-order execution was put to compiler."
New proprietary software has made many parts of the hardware found in a typical processor redundant, the firm has claimed, adding that "shorter wires, due to a smaller core, [would translate] into much greater speed for the processor".
Tachyum also made the suggestion that the ultra low-power Prodigy processor would allow system integrators to build an Exaflops AI supercomputer, enabling users to simulate human brain-sized neural networks beginning in 2020. This seems very unlikely, but here it is on page 9 of the brief Prodigy slide deck (PDF), where you can judge for yourself.
Europe and exascale
Tachyum also announced the opening of its first European office in Slovakia, and it speculated that it could help the EU achieve its supercomputing ambitions: "By adopting Tachyum Prodigy, the EU may become the world's high-performance computing leader."
It added: "The EU's EuroHPC Strategic Initiative set an objective to build European supercomputers which achieve technical parity with China, USA, and Japan by 2023. To achieve that lofty goal, the EU would need its own chip instead of relying on chips from foreign sources as is the practice today. Tachyum's chip will enable the EU to be #1 in supercomputing, beginning in 2020 instead of 2023."
Danilak, who was a processor architect at NVIDIA in the early noughties, where he worked on Tesla and Fermi GPUs, said: "Tachyum is focused on delivering a Universal Processor, which will positively touch many aspects of our lives. As the European Union pursues Technologic Sovereignty, Tachyum is perfect match."
That could be, from his point of view. Whether the EU will agree is another matter.
We understand Philippe Notton, who is in charge of EPI processor development, expects the EPI gen 1 chip "to be alive in the second part of 2020, and ready for production in 2021, which should be in line with the pre-exascale demonstrator ready for production in 2021". Already people have been saying that timescale is ambitious and the wheels of EU bureaucracy move exceedingly slow, so we wish it luck with that.
As for the moonshot chip, we have put in a "save the date" reminder for the chip's 7nm core demo in a few months' time - watch this space. ®