This article is more than 1 year old
Tech Shutdown Blows: IT chaos cost Brit bank TSB almost £200m
Pre-tax loss of £107m pinned on meltdown
IT meltdown bank TSB has today admitted that the week-long outage and its aftermath have cost it almost £200m.
Reporting its results for the six months to 30 June 2018, TSB said that it had made a statutory loss before tax of £107.4m due to the impact of the failed IT migration from parent biz Lloyds' Banking Group's Systems.
The aim was for the firm to save money – overall, about £160m a year – as it was spending about £200m annually on hosting since it split from Lloyds back in 2013.
However, the financials show that the IT migration – which TSB's owner Sabadell embarrassingly trumpeted as a success in the midst of the crisis – has so far cost the bank £174.6m.
That is in addition to the cost of migration, which was listed at £318m – a figure offset by income from Lloyds following the migration off its IT systems.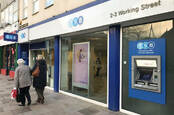 1,300 customers of Brit bank TSB defrauded due to botched IT migration
READ MORE
The extra outgoings include £115.8m on customer redress, remediation resource and fraud costs, and £30.7m on additional resource and advisory costs "to support the remediation of systems and operating defects". It has also foregone some £29.9m due to waived fees and charges.
The long-planned migration aimed to move data on about 5 million-plus customers and 1.3 billion records to the new platform created by TSB and Sabadell, Proteo4UK.
The bank took its systems down on 20 April, but major problems were discovered when it went to make them live two days later, and found that some 402 people were able to see other customers' account information.
The systems were quickly taken back offline, and the chaos continued for most of the next week as the bank scrambled to fix the problems, which it initially pinned on middleware systems.
Customers continued to report intermittent problems accessing their accounts, along with increased cases of fraud – in June, some 1,300 people had been affected – and just this month the bank's app and online systems went down again.
TSB promised not to leave customers out of pocket, boosting interest rates, waiving overdraft fees and interest charges, and reimbursing victims of fraud.
It is also expected to face large compensation claims, and brought in Deloitte to assess how to best to reimburse customers.
Meanwhile, it hired IBM in a systems integrator role to help it deal with the mess it made, and today said it had hired 1,800 people and moved 700 existing staffers into customer-facing roles.
Such efforts were cold comfort to a lot of customers, who grew increasingly frustrated with the bank, which was seen as trying to weasel out of admitting just how big a disaster the migration had been.
Boss Paul Pester was slammed by MPs and regulators for being overly complacent and issuing misleading public communications, and faced multiple calls for his head. As yet, that remains in place, and – although he won't be taking the bonus he was offered for a successful migration - his overall bonus will be decided at the end of the year as usual.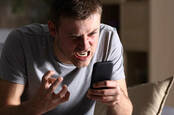 Brit bank TSB TITSUP* after long-planned transfer of customer records from Lloyds
READ MORE
Possibly having learnt from his mistakes, Pester's statement with today's results appears more contrite.
"I know how frustrated many customers have been by what's happened," he said. "It was not acceptable, and was not the level of service that we pride ourselves on – nor was it what our customers have come to expect from TSB."
Pester added that the firm was "making progress" resolving the service problems and thanked customers for their patience.
The bank said that in the three months between 30 April and 30 June, some 26,000 customers switched their bank account from TSB, but more than 20,000 customers opened a new account or switched to TSB. ®