This article is more than 1 year old
You want to know which is the best smartphone this season? Tbh, it's tricky to tell 'em apart
Calls? Check. Texts? Check. Internet? Check. Notch? Mostly. Camera? Check
I call it the "Phone Season". It's the glut of new smartphones that begins with splashy launches at Mobile World Congress in Barcelona and ends in late spring. Phone Season defines what phones look like each year.
Apart from Apple (which introduces its new models in September) and Google (in October), and the odd mid-year refresh, this really is peak season.
This year I rounded up flagships from Samsung, HTC, LG, Huawei and (yes) BlackBerry. Only Sony failed to furnish us with a review device – and Motorola has yet to launch a flagship for 2018, focusing on owning the sub-£200 space (I looked at how last year's has held up, back in April).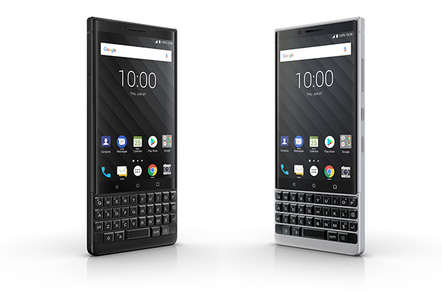 BlackBerry's KEY2 stuck with the tried-and-tested approach of actually having normal, working buttons
Trends
Where does it leave things? Increasingly for the past few years, this has been a market desperately in need of some innovation. And it still is. No wonder rumours of foldable phones and dual-screen devices get inordinate attention.
Small differences can make a big difference to your habits, though. Last year the ability to charge a phone very rapidly – 50 per cent in half an hour – meant that many of us could abandon the ritual of plugging a phone in overnight. If you finished the day with, say, 35 per cent power, knowing you could get it to 80 per cent before you leave the house, there was little point leaving it plugged in.
And before that, the introduction of reliable fingerprint sensors made logging in via a PIN or pattern seem slow and tiresome, even without lurkers peering over your shoulder. These two changes were small but welcome.
Well, the shape of phones has changed a little this year. It's likely to stay this way. Does this make a difference?
"Wide angle" displays mean phones are now taller and narrower. Narrower means they're easier to hold, and LG produced a great example of this with its G7 ThinQ. However, they're also more fragile, as glass covers both front and back. I see more cracked displays than ever out and about in London. Now we can expect to see more cracked backs now, too. Is that innovation?
Never mind the innovation, feel the price!
Last year, Apple broke several taboos. It smashed the £1,000 price barrier, introduced a cutout into the display – the Notch – and finally adopted industry-standard wireless charging.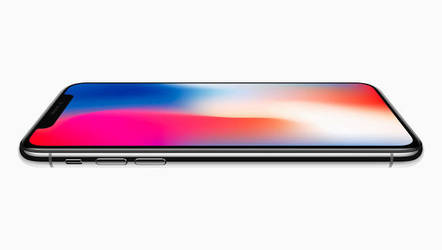 What more can we say about Apple's iPhone X? It's the Chad of smartphones
Fortunately, nobody has quite copied Apple with such extreme pricing. Sadly, though, surprisingly few have copied Apple and built in Qi charging by default. Samsung and LG have championed wireless charging for years, but Huawei only offers it on its madly priced Porsche Mate RS (£1,499 at Carphone Warehouse). But tragically, a number of manufacturers followed suit with the cutout.
It's no wonder new sales are crashing when there's no compelling reason to upgrade.
But there is one area where the giants are ferociously competitive.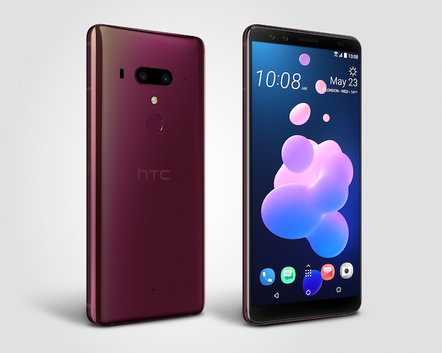 We gave the HTC U12+ a second chance when we found problems with the review unit's 'Pressure Sensitive Buttons'. Sadly, retail wasn't any better
Imaging is the one area where the remaining Android manufacturers poured investment, in the hopes of distinguishing themselves. Before the season opened, Google's Pixel 2 was the most accomplished camera, while the iPhone 8 Plus and X came close. Samsung and HTC revealed new imaging systems, with noisy newcomer Huawei grabbing most of the attention for its triple sensor system, and some sensational low light results.
Does the flagship premium of hundreds of pounds actually get you anything? Has low light night-time photography been transformed, as phone makers claim? Did all this noise leave the Pixel in prime position? Let's find out.