This article is more than 1 year old
UK 'fake news' inquiry calls for end to tech middleman excuses, election law overhaul
Social media firms neither publisher nor platform, we need new term – MPs
British lawmakers have been told to create tougher rules for social media giants claiming to be neutral platforms, establish a code of ethics for tech firms, and plump up the UK's self-styled "data sheriff"*.
Eighteen months into an epic inquiry that was thrust into the spotlight after the Cambridge Analytica data-harvesting saga, the committee that shadows the work of the Ministry of Fun – aka the Department for Digital, Culture, Media and Sport (DCMS) – has released its interim findings.
The broad message from the MPs on the DCMS committee is that the digital age is bringing with it a democratic crisis, and existing legal frameworks are not capable of tackling it.
"During the course of this inquiry we have wrestled with complex, global issues, which cannot easily be tackled by blunt, reactive and outmoded legislative instruments," the committee said.
Instead, it makes a series of recommendations urging the government to create tighter legislation with which to catch tech firms, to overhaul election laws to prevent micro-manipulation, and to strengthen the regulators.
Facebook and friends
Having originally set out to assess disinformation and fake news – a term the MPs note has been rendered next to useless following its bastardisation to mean something certain politicians don't agree with – the inquiry subsequently morphed into a colossus.
It has seen £84,000 trips across the Atlantic, box-office evidence sessions with star witnesses, and discussions that ranged from the prosaic to the flamboyant, covering Russian bots, Brexit, political micro-manipulation and the tech titans' morality.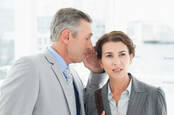 UK digital committee fumes: You didn't answer our questions, Facebook. (Psst. EU. Pass 'em on)
READ MORE
And, as the Cambridge Analytica data harvesting scandal hit the headlines, the committee took the opportunity to thrust itself into the spotlight – including increasingly desperate efforts to bring Mark Zuckerberg in for questioning.
This battle is apparent in the final report, with Zuck's firm used as a catch-all term ("Facebook and other social media companies") throughout. Indeed, it is mentioned 236 times, in comparison with 23 name-checks for Twitter, and a mere 13 for Google.
The result is that the interim report has the broadest of churches and it can't avoid sweeping statements – although these could be tightened up by the time the final version is published in autumn.
Transparency and elections
Another focus is transparency; the committee picked up a common refrain from evidence sessions that "Facebook has all the information" and those outside "have none of it" unless the firm chooses to hand it over.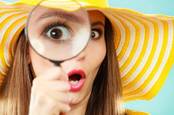 Brit privacy watchdog reports on political data harvests: We've read the lot so you don't have to
READ MORE
This has been a constant source of frustration for the MPs when trying to get to the bottom of the firm's business model, and the report calls for requirements for greater transparency to be baked into legislation.
"Facebook and other social media companies should not be in a position of 'marking their own homework'," it stated.
"As part of its White Paper this autumn, the government need to carry out proactive work to find practical solutions to issues surrounding transparency that will work for both users, the government, and the tech companies."
A particular area where transparency is crucial in the committee's eyes is online political campaigning, making a series of recommendations that go further than those suggested by Facebook as a result of concerns about micro-targeting.
This includes that all political advertising be listed publicly, with easily accessible digital imprints that includes information on the publishing organisation, who is legally responsible for the spending, who uploaded it and which country it came from.
Further recommendations for campaigns include a new category for digital spending, a code of advertising on social media during election campaigns, possible regulation of external targeting on social media platforms, such as Facebook's Custom Audiences, and a ban on micro-targeted political advertising to lookalikes online.
Regulators should "consider the ethics of Facebook or other relevant social media companies selling lookalike political audiences to advertisers during the regulated period", the report said, and offer users should be given a way to opt out of being included in such groups.
The Electoral Commission's current maximum fine limit of £20,000 should be increased, based on a fixed percentage turnover (akin to the method of the European General Data Protection Regulation), and the body should be able to compel organisations that it doesn't specifically regulate – namely tech firms – to hand over information.
* The Information Commissioner's Office. Yes really...