This article is more than 1 year old
UK 'fake news' inquiry calls for end to tech middleman excuses, election law overhaul
Social media firms neither publisher nor platform, we need new term – MPs
Neither publisher nor platform
The central argument is that tech firms need to be more responsible for what is published on their websites and that the government needs to make sure legislation allows it to take action if they don't.
Attempting to sidestep the tired publisher vs platform debate that firms so often rely on, the committee calls for a new category that will nail down the firms' liabilities.
"Social media companies cannot hide behind the claim of being merely a 'platform', claiming that they are tech companies and have no role themselves in regulating the content of their sites," the report said.
"That is not the case; they continually change what is and is not seen on their sites, based on algorithms and human intervention.
"However, they are also significantly different from the traditional model of a 'publisher', which commissions, pays for, edits and takes responsibility for the content it disseminates."
The new category – which the MPs want to see defined by government in a white paper due in autumn – should establish "clear legal liability for the tech companies to act against harmful and illegal content on their platforms". This should include content that has been referred by users and content they identify themselves.
Failure to act should leave them open to legal proceedings by a public regulator or individuals, the MPs said.
However, observers have pointed out that the committee fails to mention the e-Commerce Directive, which establishes some rules for hosting liability.
Tl:dr A platform has no hosting protection for user content items it has non-neutrally selected/promoted. For user content items where it has stayed hands-off, it loses protection if it gains knowledge of illegality and doesn't remove expeditiously. So already a midway regime.

— Graham Smith (@cyberleagle) July 28, 2018
The MPs do mention the German NetzDG law – under which firms with more than two million users have as little as 24 hours to remove or block criminal content, or face fines of up to €20m – but only in passing.
They also use it as a very generous – and arguable – way of defining successful regulation, saying that the fact that one in six of Facebook's moderators now works in Germany "is practical evidence that legislation can work".
The law has only been in force since January, and there are still concerns that the increased pressure to take down content could lead to unintended consequences, including damaging free speech.
Coders' code of ethics
The MPs also call for greater scrutiny of the non-financial aspects of tech companies, through audits of security mechanisms and algorithms to ensure they are operating responsibly.
This should include a Code of Ethics to establish "what is and what is not acceptable by users on social media", which should be "the backbone" of their development work.
"If companies fail to adhere to their own Code of Ethics, the UK Government should introduce regulation to make such ethical rules compulsory," the MPs said.
They also suggest the code could go hand-in-hand with liabilities for companies and even individuals, such as the engineers writing software for the companies.
As to who would police such codes, the committee implies that the Information Commissioner's Office would be a candidate, while emphasising that this would only be possible with greater resources for the watchdog.
The ICO – which has branded itself a "sheriff in the wild west of the internet" – has historically struggled to recruit and retain staff, and has acknowledged its need for more technical know-how. Former Cambridge Analytica staffer Chris Wylie told the committee that the body had to ask "a lot of questions that a database engineer would not ask".
The government has already taken the ICO out of the public sector pay cap – not to mention giving the commissioner herself, Elizabeth Denham, a rather sizeable pay increase – but the MPs are sceptical.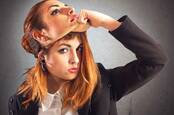 Cambridge Analytica dismantled for good? Nope: It just changed its name to Emerdata
READ MORE
"It is uncertain whether pay flexibility will be enough to retain and attract the expertise that the ICO needs," they wrote.
"We recommend that the White Paper explores the possibility of major investment in the ICO and the way in which that money should be raised."
One suggestion is a "levy on tech companies operating in the UK" – but this section does not mention the existing fees levied on all data controllers (and therefore covering more than just tech firms), which have just gone up to as much as £2,900 for larger firms in recognition of the ICO's increasing workload.
It's possible that the committee wants all tech firms – not just controllers – to pay a separate charge for the ICO. It also moots an educational levy for social media companies to fund a comprehensive framework for digital literacy.
The committee also called for investigation into the link between Cambridge Analytica and Emerdata, a firm set up by the same execs; noted its concern about the possible theft of laptops from the firm's premises; and asked the National Crime Agency to investigate the overseas activities of the firm. ®