15% revenue growth is great for most – but it's piddling if you're Huawei
Firm hoping its all-cloud network and 5G kit will make it rain...
Chinese smartphone maker and telecoms flinger Huawei announced its first-half revenues for 2018 today and it's clear the days of blockbuster growth are behind it.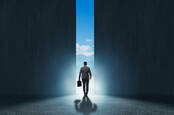 Huawei CEO sings 'Bye, bye, mister American Pai', trims US C-suite
READ MORE
In the announcement the company claimed it saw ¥325.7bn (£36.2bn) in revenues, up 15 per cent on ¥283.1bn (£31.5bn) a year ago. The first half of 2017 was also up 15 per cent on 2016. However, the first half of 2016 was quite a different story as revenues rocketed by 41 per cent.
The Shenzhen-based manufacturer said its margins stood at 14 per cent, up from 11 per cent for the same period in 2017. Huawei attributed this to efficiency savings and improved quality, and reckons that it will perform in similar fashion through the rest of the year. There were no actual profit and loss numbers as Huawei does not release half-year results.
In the full-year report for 2017 nearly half of Huawei's business came from carriers, with its consumer business occupying nearly 40 per cent of revenues. Enterprise was also seeing strong growth, jumping 35.1 per cent from 2016's levels to provide 9.1 per cent of 2017 revenues.
For the first half of 2018, Huawei is keen to emphasise its 5G solutions as well as its efforts to lock in future-proof carriers through the use of Huawei's All-Cloud network architecture. Consumers, of course, got some new phones, although we might take issue with Huawei's claim that its AI innovations take smartphone photography "to the next level".
Huawei has also continued working on its cloud, doubtless eyeing the success of Amazon and Microsoft in the market, and has rolled out deep learning, image search and intelligent video, which it claims has all sorts of industrial applications. Passing the grading assessment for Level 4 Classified Cybersecurity Protection in compliance with the Ministry of Public Security regulations in China will do it no harm either.
However, while Huawei claims it is gaining trust and recognition, with customers shunting services into its Cloud, US politicians may disagree. Huawei has struggled to allay lawmakers' concerns over mutterings about national security and in April acknowledged that, for the time being, the lucrative US market was a lost cause.
The UK, on the other hand, took a long, hard look at Huawei's products and has kept it hanging about on Britain's critical networks. Handy, as the tech giant eyes the any-day-now 5G market in Europe to keep those revenue numbers ticking over. ®