This article is more than 1 year old
Brit comms providers told: You must tell people when their cheap contract's about to end
Rolling rolling rolling... Stop those contracts rolling.. don't hiiiiide
Ofcom has announced plans to require communications providers to tell customers when they are nearing the end of their contract to encourage them to shop around.
In a consultation on end-of-contract and out-of-contract notifications published today, the regulator moots rules that aim to stop people paying over the odds once introductory deals are over.
"Many landline, broadband, mobile and pay TV deals in the market today are offered on contracts with a minimum term of 12, 18 or 24 months," Ofcom said.
Although customers can't leave during this time without paying a termination charge, once it's over they are no longer tied into that deal. If they stay, it's likely they will be switched on to a rolling contract and many will lose the benefits they were initially offered.
"They may face a price increase, or elements of the deal they originally signed up to may change," Ofcom said.
It said that more than 20 million consumers are outside their minimum contract period, and more than 10 million are on deals that have an automatic price increase at the end.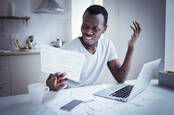 1.5m Brits pay too much for mobile and crappy broadband – Ofcom
READ MORE
"We want people to be able to take advantage of the wide choice of communication services available and shop around with confidence, so that they can get the best deals for their needs."
However, many people lack information about their contract that could help them make that decision. Ofcom said that up to 26 per cent of people with landline, broadband or pay TV services don't know or are confused about their contract status.
This situation is exacerbated by the fact most providers don't notify people when their contract period ends, or explain what that means to them.
To fix this, Ofcom has proposed requiring comms providers to send a notification to customers when they approach the end of their contract period. Ofcom proposes this to be 40-70 days before the end, to give them enough time to "act effectively" on the information.
It would also call for a one-off notification to be sent to customers who have already passed the end of their minimum contract period, if they weren't informed of that at the time.
The notifications will be sent to residential addresses and small businesses, and set out the date the contract ends; the services currently provided and how much this costs; changes to the services and prices after the date; and what options are available, such as SIM-only deals.
The consultation is open until 9 October 2018.
Wholesale Broadband Access review
Meanwhile, Ofcom has released the results of its Wholesale Broadband Access (WBA) market review, which found that BT only had a major grip on a small part of the market.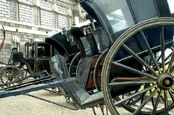 Home fibre in the UK sucks so much it doesn't even rank in Euro study
READ MORE
Historically, BT's WBA products have played an important role in allowing telcos to offer broadband services without investing in their own kit – but Ofcom noted that the use of such WBA products by anyone other than BT has fallen steadily over the past decade.
Instead, larger providers will use Local Loop Unbundling (LLU) or Virtual Unbundled Local Access, while Virgin Media's cable network also grants customers a bigger choice of broadband providers.
At the same time, the review said, Openreach has upgraded its network to provide fibre connections, which is extending to areas with little or no LLU, and, through access to fibre, telcos can serve more users per exchange than with the copper network.
The result of these developments, Ofcom said, was that the number of areas with little or no broadband competition has fallen to about 1 per cent – a market in which it said BT still holds a position of significant market power.
However, given the reduction in size of this market and the lack of new entry in these areas, Ofcom said it doesn't expect that putting in place wholesale regulation at the WBA level would significantly increase retail competition.
"In the particular circumstances of this market we do not consider it appropriate to put a charge control in place on any of the WBA services," the review stated.
Provided that BT continues its policy of national retail pricing for its main BT services, and given the competition it faces in the rest of the UK – where it does not have significant market power – Ofcom said consumers "are unlikely to face excessive retail prices" in the smaller market.
"Furthermore, we do not consider that a control on wholesale prices would result in lower retail broadband prices in Market A areas. This approach is consistent with our strategic aim to deregulate and simplify regulation where possible," it said.
Instead, it is working to promote existing competition, including by reducing the minimum notice period for technical changes to existing services in line with BT's contracts in the the other markets, and removing advance notification requirements for technical information relating to new services.
In March, Ofcom's review of wholesale local access proposed measures for regulating wholesale services over BT's Openreach network to promote competition in retail fixed-line services.
That included making it easier and cheaper for competitors to use BT's underground ducts and overground telegraph poles to build their own fibre networks, and giving BT continued pricing flexibility for wholesale acess connections offering more than 40Mbit/s. ®